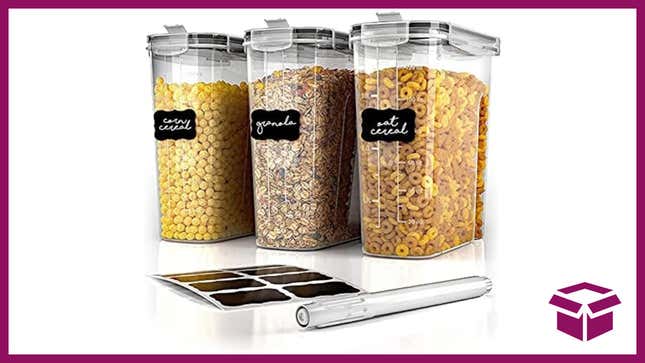 Cereal is one of the greatest foods in existence, so make sure it gets this Simply Gourmet Cereal Containers Storage Set while it's on sale with 29% off and enjoy the long-lasting bounty. These containers are completely airtight, make it easy to see when you need to go shopping, have flip-top lids for easy access, and come with a marker and labels too.
Snacktaku Drinks Pepsi's Time-Jumping 1893 Cola Flavors
Simply Gourmet Cereal Containers Storage Set | $16
They can be used for other foods too, like dry dog food, dry cat food, dry baby food, and dry you food. Anything that's dry, basically, making them an excellent addition to any pantry or kitchen, especially in households where a lot of rice or pasta gets cooked up regularly. Plus, they keep things fresher for longer, and that's the dream.