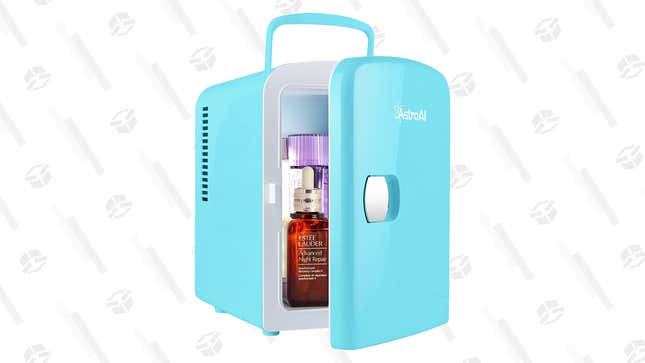 AstroAI Mini Fridge | $35 | Amazon
If ever you've needed to store cold beauty products or even drinks without having to take up space in the kitchen fridge, a mini fridge would be the ideal solution.
The AstroAI Mini Fridge can store up to six cans or four water bottles, of which the fridge can cool up to 32°F (18°C), or warm up to 150°F (66°C) within an hour.
As long as there is a spare power socket, the mini fridge can be used for whatever scenario you deem fit, and as it's also low on sound with its 25db, it's a great appliance for when you need to store your own personal collection of cans or beauty products.
---