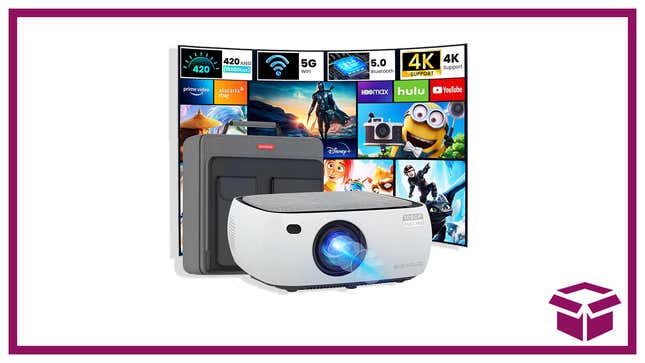 You can upgrade your outdoor movie night without fully emptying your wallet. The 5G Wi-Fi projector is capable of stretching up to a 250" picture so you can enjoy your shows and movies against any wall with a large group of friends. It is ideal for low-light environments with its 420 ANSI lumen image. Just plug in a streaming media device like a Fire TV or screen mirror with your phone directly to the projector to stream all your favorite movies and shows.
5G Projector with WiFi and Bluetooth | $136 | Amazon
The projector normally goes for $390 on Amazon. Right now, it's discounted 65% bringing the price down to just $136.