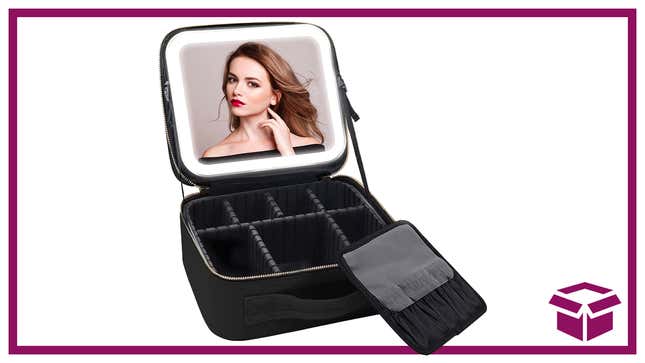 With vacations planned all summer, you'll never under-pack your makeup bag again! This $30 travel makeup bag is a spacious cube with an included brush bag. The kicker? It has a built-in LED mirror. Soooo, that's like having the best lighting all the time. There's also a magnifying mirror if you want to inspect your pores (but the brand assures you that you can remove it).
RRtide Travel Makeup Bag with LED Mirror | $30 | 23% Off | Amazon
Basically, this is like having your own makeup dresser/desktop/vanity/bathroom sink wherever you go. Even if you're sharing a hotel room for that wedding. It's also cool that the compartments are adjustable for any weird-shaped palettes or tubes you may pack. Grab this for 23% off before your next long weekend.