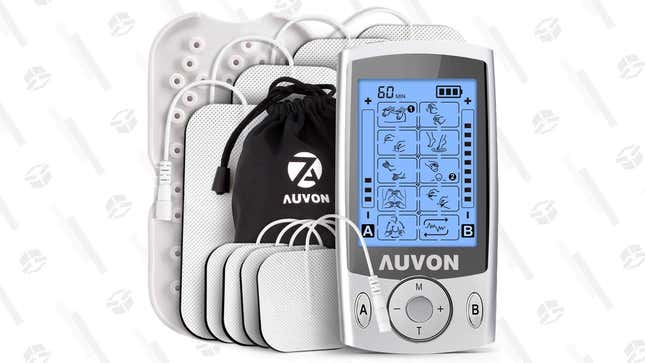 Auvon Dual Channel TENS Muscle Stimulator | $25 | Amazon | Use code HI4YVIYA 
TENS (Transcutaneous electrical nerve stimulation) massagers seem a bit like pseudoscience, but every time we post a deal on one of these things, we hear nothing but rave reviews. In fact, I use one occasionally after exercising, and it does seem to reduce muscle pain. At the very least, it feels cool, and these days, it's imperative to use every destressor at your disposal.

This model from Auvon includes 20 modes and eight reusable pads (in two different sizes), far more than you'd get from most competitors. Just use promo code HI4YVIYA at checkout to get it for $25.
---