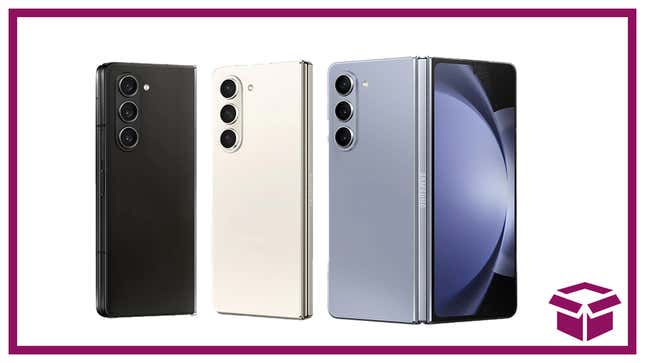 The long-awaited, hugely anticipated unveiling of Samsung's new flagship foldables is finally here, and that means it's your chance to order the Z Fold5 tablet-sized foldable phone and smaller Z Flip5 foldable phone. And as if those are not incentive enough on their own, Samsung is delivering huge trade-in offers and bundles with their hot new devices.

Samsung Z Fold5 phone | Samsung
Samsung Z Flip5 phone | Samsung
The Z Fold5's opening offer includes an enhanced trade-in offer of up to $1,000, 512GB of memory for the price of 256GB, an instant $150 off for pre-orders of 1TB devices, and a massive 15% off education discount — Samsung's largest student savings ever for a launch. The Z Flip5 launches with up to $900 on trade-in, 512GB of memory for the price of 256GB, and a 10% education discount.
Pre-orderers will also get a free fabric band if they bundle with the purchase of a Galaxy Watch6 or Galaxy Watch6 Classic. That's just one of the bundle offers Samsung is extending with the order of one of these two flagship foldables:
Galaxy Watch6: price drop from $299.99 to $149.99
Galaxy Watch6 Classic: price drop from $329.99 to $199.99
Galaxy Buds2 Pro: price drop from $229.99 to $49.99
Galaxy Tab S9: price drop from $799.99 to $599.99
Galaxy S9+: price drop from $999.99 to $699.99
Galaxy S9 Ultra: price drop from $1,199.99 to $899.99
The wait is over: Head to Samsung now and make the most of your order of the Z Fold5 or Z Flip5.
This article was originally written on 7/26/23 by Mike Fazioli and updated with new information on 8/11/23.