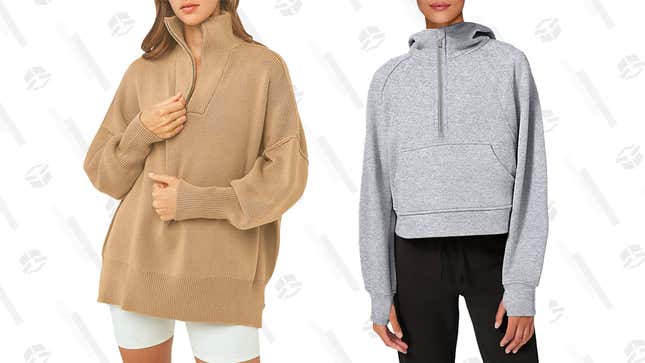 Not every dupe rises to the top—many lack in quality what they make up for in affordability. But these two quarter zip sweaters have been making the rounds as a dupe for the Aritzia quarter zip. One is a bit oversized and on the sweater side; the other, a sporty sweatshirt-style zip, is an Amazon bestseller.
Laslulu Womens Fleece Lined Collar Pullover | $40 | Amazon
Anrabess Women's Long Sleeve 1/4 Zipper Collar Slouchy Sweatshirt | $40 | 29% Off | Amazon
These dupes are the price of the iconic one, but still as sleek as a slicked-back bun and hoops. I can't scroll my stupid little Instagram discover page without seeing them.