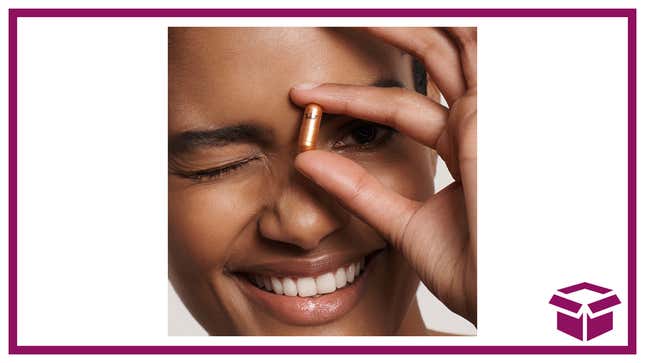 Feeling like you just can't handle everything on your own? It's time for your own personal wellness era. Tackle sleep problems, anxiety worries, focus issues, and your overall long-term performance with products from LYMA. The Ultimate Supplement can help you unlocks your full potential through ten proven ingredients that have been shown to slow down aging and create better well-being. These aren't just hopeful claims, either. LYMA takes validated ingredients through an evidence-based approach to deliver the best health and beauty benefits, perfect for men and women of all ages.
The LYMA Supplement | $199 with subscription | LYMA
Quality sleep is something many struggle with, and when battling for peak performance, there's nowhere better to look than ingredients like soluble keratin, saffron extract, prebiotic beta-glucans, turmeric extract, and nootropics for proven results. LYMA's supplement uses chemical trials and documented results to drive incredible impact to produce the most advanced formula to date. So if you need a little help improving yourself, your sleep, or just your overall well-being, give LYMA a try and level up from there. 
Originally written by Riley Blackwell on 6/16/23 and updated with new information by Miranda Martin on 7/6/23, updated with new information by Riley Blackwell on 7/14/2023, and updated with new information by Brittany Vincent on 7/26/2023.