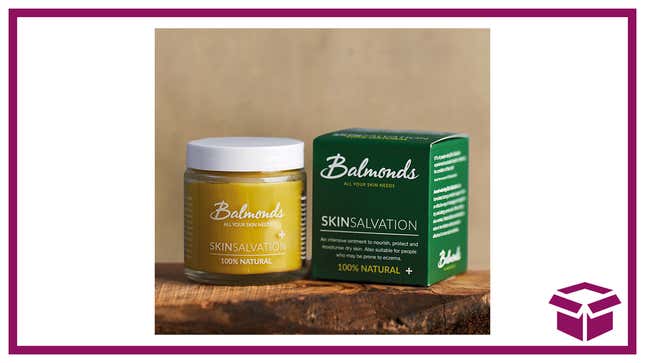 We can all relate to trying countless skincare products that promise incredible results. With Skin Salvation from Balmonds, you can count on an exceptional solution to anything from dermatitis to eczema to dry lips! At only $12, Skin Salvation has been a lifesaver for cyclist, athletes, and gardeners alike while saving the day on set across film and TV, used by crews at Marvel, Star Wars, and Bridgerton. Skin solutions only become more prevalent in the summer months, so this skincare solution couldn't come at a better time. 
Snacktaku Drinks Pepsi's Time-Jumping 1893 Cola Flavors
Skin Salvation | Buy for $12 | Balmonds
Not only is Skin Salvation hailed as a holy grail for adults with troubled skin but it's great for the whole family, including pregnant moms and babies over six weeks old. Balmonds has developed a one-pot solution that is safe, effective, and made with beeswax. It has been approved by dermatologists and pediatricians, making it an ideal choice for those seeking natural Skin Salvation.
Originally written by Riley Blackwell on 5/17/23 and updated with new information by Miranda Martin on 6/6/23.