The Inventory's 2018 Holiday Gift Guides) : title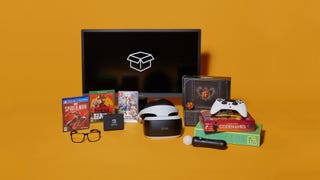 The Inventory's 2018 Holiday Gift Guides
We've rounded up all the best gifts for everyone in your life, from outdoor adventurers, to discerning gamers, to your annoyingly fashionable and attractive friends.
Picking out big, pricey gifts is easy. Finding inexpensive, smaller stuff for stockings, office gift exchanges, and third cousins twice removed is where gift-buying season gets tricky. That's why we compiled this list of 150 Inventory-recommended (and actually useful) stocking stuffer ideas, all for $20 or less.*
Everything you see here is either a Kinja Deals bestseller, a reader-favorite from Kinja Co-Op, something we've written about on The Inventory, or a product that we use and love ourselves.
*Due to daily pricing fluctuations, these might not all be under $20 at all times, but they're all frequently available for that price, and don't often go much higher.
---
1. Spigen Magnetic Phone Kickstand
G/O Media may get a commission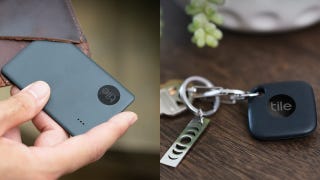 Up to 35% off
Tile Item Trackers
3. Monopod
4. Tensun World Travel Adapter
I used this on a trip to France and England this year, and love that it includes four USB ports, in addition to an outlet. - Shep
7. USB Heated Mouse Pad Mouse Hand Warmer
I don't know about yours, but our office is frigid. Finally, here's solution to cold, computer-using hands. - Chelsea
8. Anker PowerCore 5000 Battery Pack
Once you have a wirelessly charging phone, you can literally never have enough of these things.
11. Sparkr Mini Electric Lighter 2.0 | 12. Tacklife Flexible Neck Electric Lighter
13. USB Hub
I have a keyboard, mouse and some USB Christmas trees plugged in right now. - Elizabeth.
14. PortaPow 3rd Gen Data Blocker
So Android Auto will leave you alone when you just want to charge your phone in the car. - Elizabeth
18. Anker PowerLine 3-in-1 MicroUSB/USB-C/Lightning Charging Cables
19. Phone Stand
23. Magnetic Waterproof Phone Pouch
24. Bluetooth Headphone Charging Bag

25. HDTV Antenna
26. Nite Ize Original Gear Ties
28. Satechi Stick-Anywhere Magnetic Phone Mounts

31. Succulent Candles | 32. Kikkerland Potted Pen Stand
I have a talent for killing any and all plants, but these plant-like knick knacks are both cute and immune to my flora-murdering ways. - Chelsea
33. Clipa2 - The Instant Bag Hanger
I have this and use it all the time to hang my bag on shopping carts/restaurant chairs. - Elizabeth
34. Mudder Washi Masking Tape Collection
Washi tape has so many crafty, decorative uses. I love this festive, gold-patterned pack. - Chelsea
35. Luggage Scale
It'll pay for itself if it saves your giftee from a single overweight baggage fee. - Shep
36. Signature K9 Heavy Leather Dog Leash
37. Pet Bowl Mat
39. Packing Cubes
40. Drill Brush
41. Luminoodle Click

42. Toilet Light
45. Delta Showerhead
46. HAMMERHEAD 4V Lithium Rechargeable Screwdriver
47. Candles
49. OXO Over-The-Door Folding Hook
50. Meguiar's Ultimate Fast Finish
It does 80% of the work of waxing, without taking an entire afternoon. - Shep
51. Slice Box Cutter
53. Mkono Self Watering Globe Plant Water Bulb
54. Neat-O Chrome-Plate Steel Large Suction Cup Sponge Holder
Leaving a wet sponge in the sink or on the counter always felt wrong to me. This holder sticks right onto the side of your sink, and let's your soaked sponge dry in peace. - Chelsea
56. Microfiber Cleaning Mop Slippers
You may or may not be able to find me sliding around my apartment floor wearing these fashionable mops on my feet on a Saturday night. Yes, there is music playing. Yes, I promise I have a life. - Chelsea
57. TEKTON Mini 6-Inch x 1-1/2-Inch Ratchet Bar Clamp
Most people don't need clamps very often, but everyone should have at least one in their toolbox. I've used this to help repair some MDF furniture that started to split after a move. -Shep
58. Sugru
59. Accutire Digital Tire Pressure Gauge
A top seller on Amazon for a reason. It does one thing, and does it perfectly.
60. TubShroom the Revolutionary Tub Drain Protector Hair Catcher
My long hair has clogged many a drain, but I've said goodbye to snaking since I bought this little guy. - Chelsea
61. Label Maker
62. 3M Doorstops
63. Squatty Potty
64. GiR Spatula
65. Knife Sharpener
66. Instant Pot Ceramic Non-Stick Interior Coated Inner Cooking Pot
67. Happy Sales Steel Kitchen Garbage Sink Strainer
No more forks in the disposal! - Elizabeth
68. HQY Magnet-Automatic Beer Bottle Opener
69. OXO Jigger
Easy-to-read measurements inside, dishwasher safe, and the spout means you won't spill anything when you pour. I use this any time I make cocktails - Shep
70. Takeya Cold Brew Coffee Maker
71. Lakemint Zoodle Chef Vegetable Spiralizer
I once tried a diet that forced me to eliminate all carbs, but I missed pasta so freaking much. This spiralizer, when used on a zucchini or squash, almost made me forget about spaghetti. Almost. - Chelsea
72. Taco Holders
They hold tacos...I don't really know what else to add. - Shep
73. Tomorrow's Kitchen Silicone Utensil Rest
The age-old problem of where to set your dirty utensils while you cook, solved. It's even dishwasher safe - Shep
74. Herb Scissors

I use these any time I have to chop something herby. - Elizabeth
75. Chef'n VeggiChop Hand-Powered Food Chopper
And this when I have to deal with onions. - Elizabeth
76. MASTER COOK Kabob Skewers
Even when you aren't using them for kabobs, they work as marshmallow sticks when you're making s'mores. But you should make more kabobs. - Shep
77. ingenuiTEA Bottom-Dispensing Teapot
78. Copper Reusable Straws | 79. Silicone Reusable Straws
80. SiliconeZone 2-Cup Measuring Cube, Green/White
This thing is a bunch of measuring devices in one and fits better in cabinets than round cups. - Elizabeth
81. IR Thermometer
85. Collapsible Microwave Cover

86. Cooking Gloves
 
87. Steel Tumbler

88. Williams Sonoma West Blade Citrus Zester
89. Dash Egg Cooker
90. OXO Can Opener
91. OXO Pour-Over Coffee Dripper
92. Kitchen Scale
94. Paring Knife

96. Rubbermaid Easy Find Lid Storage Sets
97. Joseph Joseph Cutting Board
98. Five Pounds of Gummy Bears
100. Hanging Toiletry Kit
101. Shoe Bags
102. Plus Pen Style Compact Twiggy Scissors with Cover
I keep these in my bag because you need scissors way more often than you'd think. Legit used them today. - Elizabeth
103. Mini Air Compressor
104. Magnetic Smartphone Vent Mounts
 
105. A Tiny Car Charger
106. DenTek On-the-Go Flossers
Travel floss for when you get popcorn in your teeth at the movies. - Elizabeth
107. BEARZ Compact Pocket Blanket