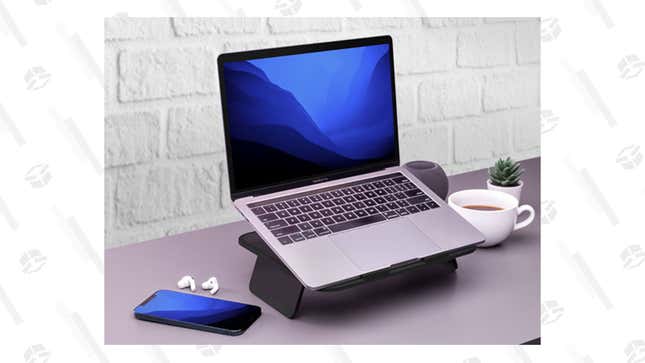 This Function101 ELEVATE Laptop Stand is currently 13% off at $43, and it's the kind of purchase that your body will thank you for later on. This laptop stand has four different positions to help you find the perfect height for your laptop, is sleek and minimalist, so you'll never feel strange using it outside, and is both incredibly durable and lightweight.

Snacktaku Drinks Pepsi's Time-Jumping 1893 Cola Flavors
Function101 ELEVATE Laptop Stand | $43 | StackSocial
While it's not the most exciting purchase, it's incredibly easy to find yourself with RSI or other issues if you're not working on a good setup. A little laptop stand is nearly everything you need to make sure you're not straining your body needlessly, and that means you get to stay healthy in the long run.