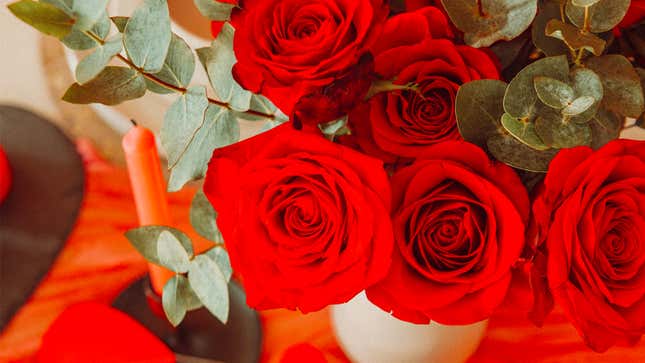 Stumped for Valentine's Day? No problem. We've figured out some great gifts for the lovey-dovey season. Some are obvious, some are not-so-obvious: from roses to cozy-night-in items, or gifts to foster the relationship and hobbies you already share.
If You're Binge Watching The Last of Us Together, Buy This $298 Jacket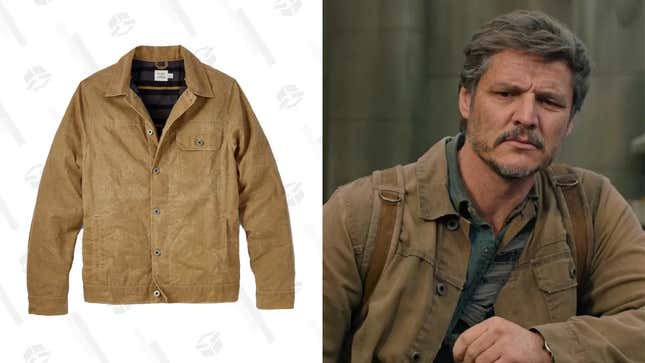 Internet boyfriend Pedro Pascal wears this jacket in The Last of Us. Your boyfriend also could wear this jacket. These flannel-lined waxed trucker jackets are weather-resistant, look better with age, but are soft right out of the box.

An $80 Diamond Bracelet That Will Arrive Just in Time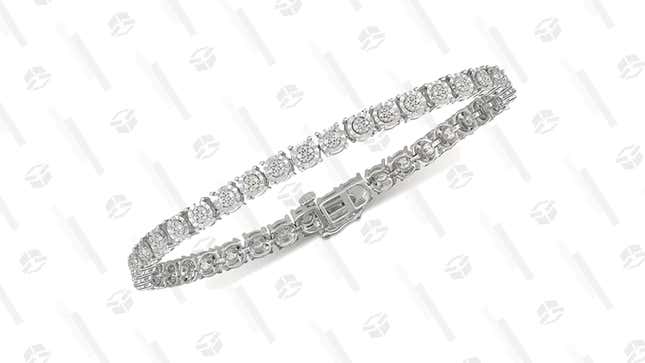 This elegant tennis bracelet is the type of jewelry that your ~lover~ can wear all the time. Yeah, the sterling silver is studded with literal diamonds, but it's such a classy little accessory for everyday wear. You can pick it up locally or use next-day delivery to get it ASAP.
Gift the Most Unique Way to Decant Whiskey for $61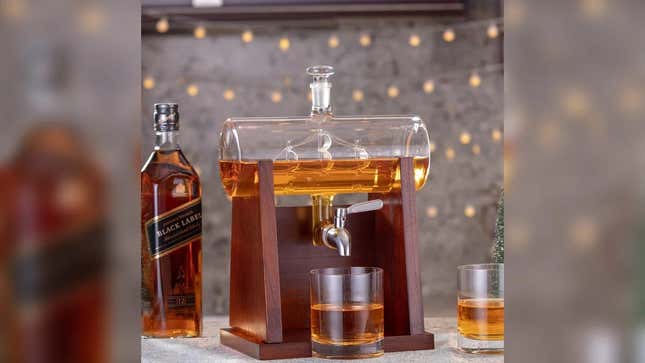 A gift for whiskey lovers with appreciation for interesting design. Handmade from lead-free crystal glass, this 1,250ml whiskey decanter houses a lovely glass ship. Because the decanter also comes with two whiskey glasses, it makes for an excellent Valentines day gift.
Share Music With This $129 Bose Bluetooth Speaker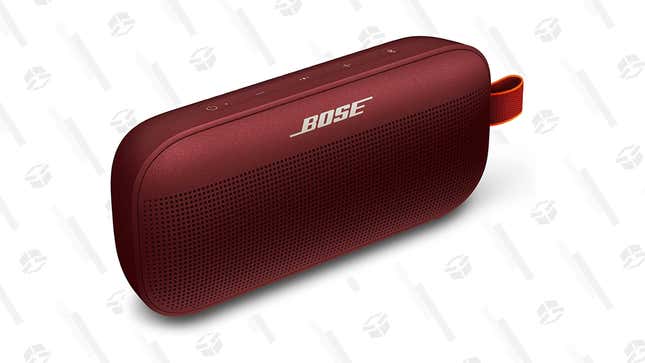 It is a truth universally acknowledged that music sounds better when you're not playing it from your phone. Take turns sharing your favorite songs—the Bose SoundLink is a sneaky little Valentine's Day gift, one that might spark a new playlist between you two.
Give Your Boyfriend a $75 Slipper He'll Actually Wear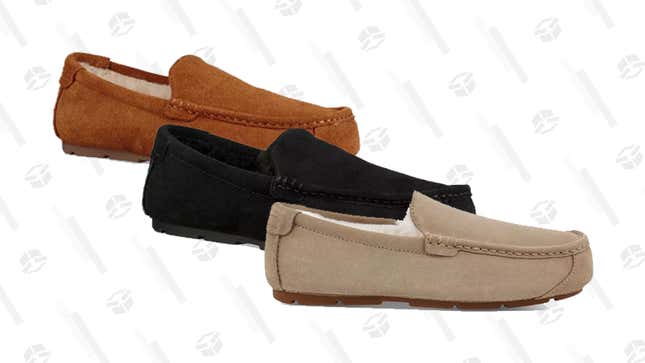 Whether you've been together for five years or just started going steady, you're probably enjoying a night in together. These Koolaburra by Ugg slippers have a cozy plush interior and durable sole to keep their feet warm through the winter.
An $80 Keyboard for Gaming (And Heart Emojis)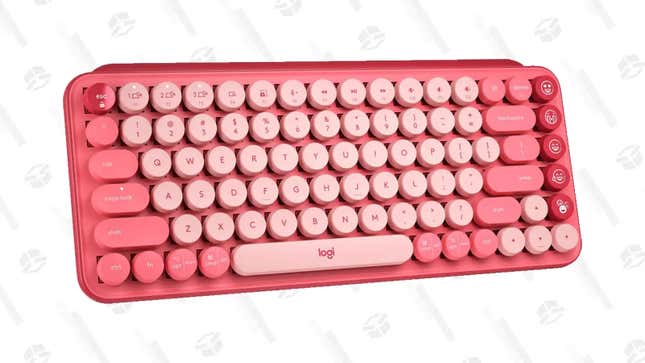 This Logitech gaming keyboard has bouncy, typewriter-styled keys that clack and pop as you type. There are even customizable emoji keys for quick reactions. Logitech's current sale is great for building a comprehensive (super-cute) gaming setup.
These $50 Lego Orchids Will Never Die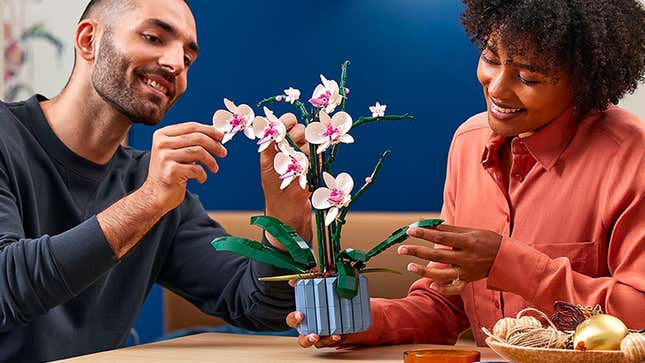 Need flowers for Valentine's Day stat? This Lego Orchid set will arrive well before your lovey-dovey date together. It's a 608-piece, grown-up Lego set, one your lover will want to display proudly ... like they display your love proudly. I hope.
A $33 Candle That Smells Like a Love Note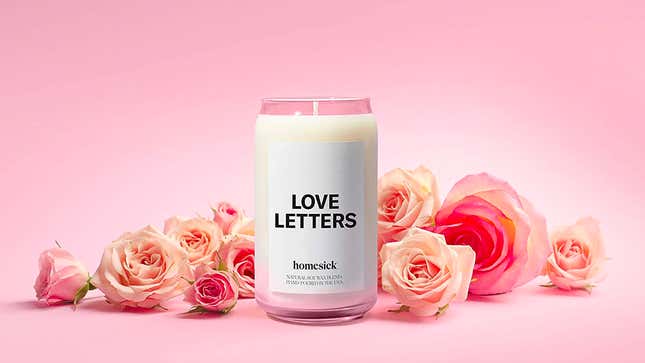 Candles are obviously very romantic. Love is a flame, they say. This candle, by the very-good brand Homesick, evokes flowers pressed to a love letter, with notes of rose, jasmine, and sandalwood. This soy blend wax has a very long burn time.
Stargaze Together With This $399 Telescope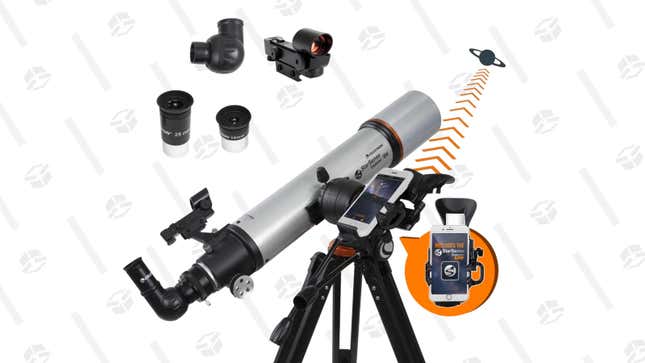 Maybe you missed that special green comet, but you can still consider the universe that brought you two together. The Celestron StarSense Explorer Telescope comes with everything you need to start viewing celestial objects like planets, stars, and more.
Enjoy a Spa Day With This $315 Rain Shower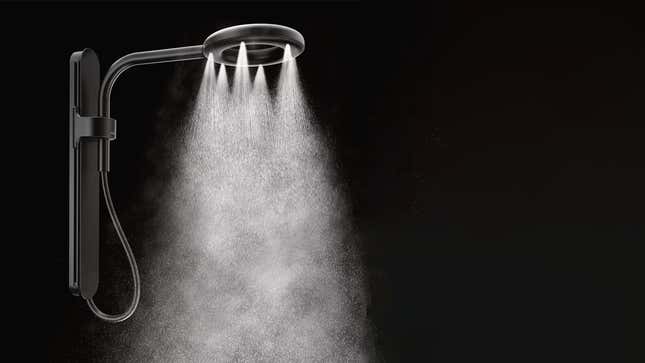 If your partner was super impressed with the hotel's rain shower last time you were on vacation together, this Moen shower is a romantic way to show them you listen: and know how to install basic home fixtures. It creates a misty, steamy atmosphere with tiny droplets.
The Getaway Weekend Duffel That's Just $35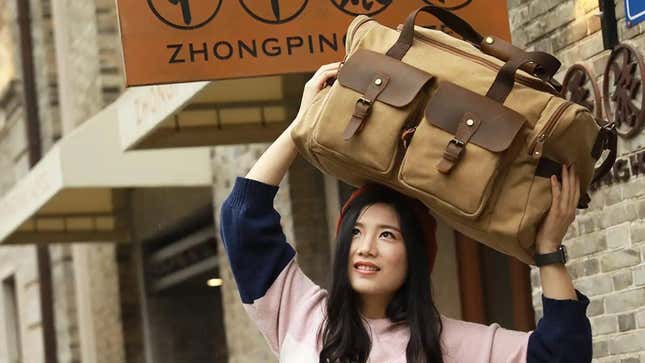 This duffel's genuine leather against the canvas gives it a refined look, making it a perfect choice for someone traveling for business or pleasure. Put the 20% off savings toward gas money or your next plane ticket for your weekend together.
Spice Things up With This High-end Spice Grinder for $200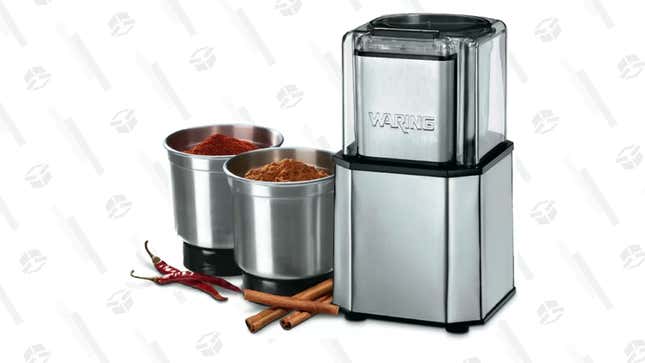 If your sweetie / partner / babe is a fine home cook—and I mean fine like fine—this luxurious spice grinder is probably the best Valentine's Day gift you can give them. The parts are dishwasher safe—so after you've spiced up dinner, you two can spice things up elsewhere.
Be Your Own Bartender With This $30 Mixology Kit
Are you in love with somebody who's in love with perfectly executed cocktails? Call us old fashioned, but we think this stainless steel mixology set is the perfect Valentine's Day gift for a night in. The set includes cocktail cards so you can learn together.
Wake Them up With This $140 Cuisinart Coffee Machine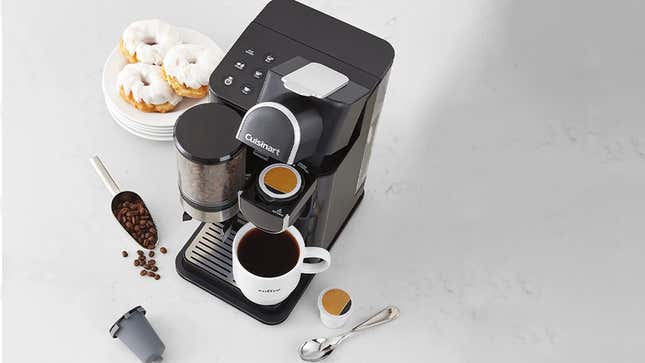 Nothing says "I love you" like bringing your love a perfect cup of coffee in the morning. And from a machine that grinds coffee fresh? Now you're talkin'. Your caffeinated cutie will appreciate the refined details like the machine's burr grinder and charcoal water filter.
Roses That Will Never Die, Like Your Love Will Never Die, from $30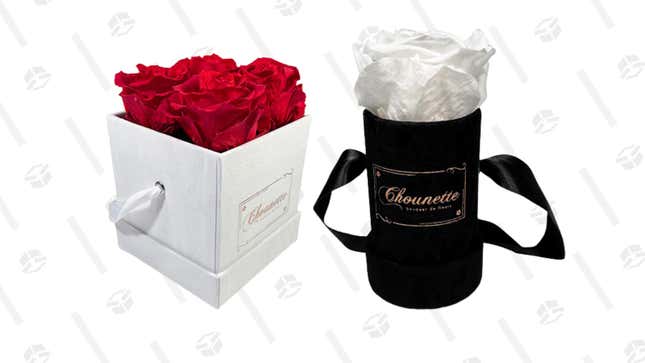 Love is eternal. Unfortunately, most flowers are not. You can buy your loved ones the most beautiful bouquet, but eventually it'll fade away. That's why you should opt for preserved luxury roses next time. Freshly picked, they come in seven different colors and they're arranged in an elegant black or white box.
The Comfiest, Most Luxurious Way To Spend Time Together is this Onsen Bathrobe for $195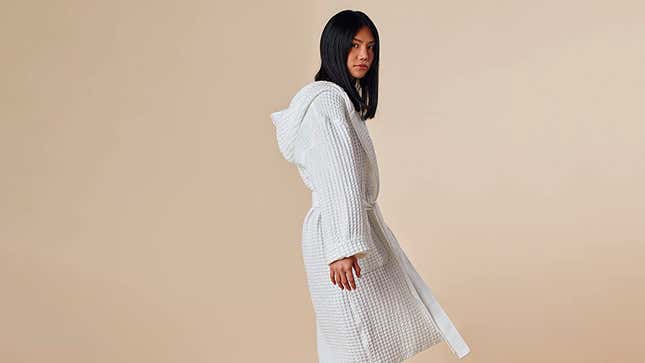 Lingerie is intimate, bathrobes are arguably more intimate. This unisex waffle robe is spun from 100% Supima cotton: strong, but lightweight, suitable for cozy, everyday wear. Pull up the hood to do a dumb Jedi bit or to dry your hair. Who cares how you look. You're in love. You're wearing a nice robe.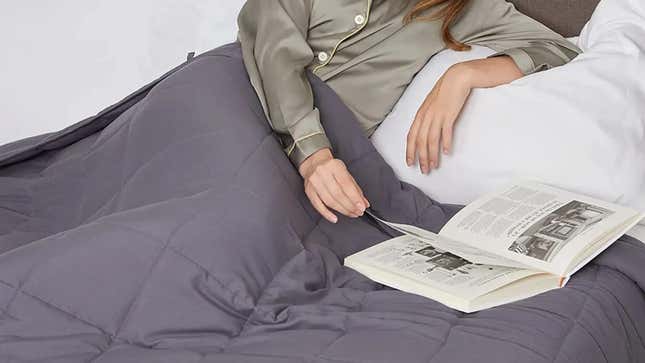 The added pressure of a weighted blanket feels like you're being hugged and will help you relax and wake up feeling more rested. This one here is made from a breathable microfiber fabric and has interior ties to you can secure it inside of a duvet if you so please.
Bond Over Music Together With This Victrola for $53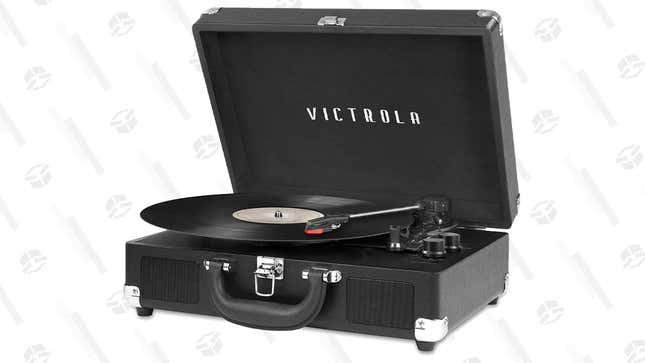 Record stores are funny places. Will you find a $5 Eurythmics album or a $86 Korean pressing of McCartney II? Inhale the incense and dust laden air and keep diving, then bring home some good records to listen to with your sweetie.