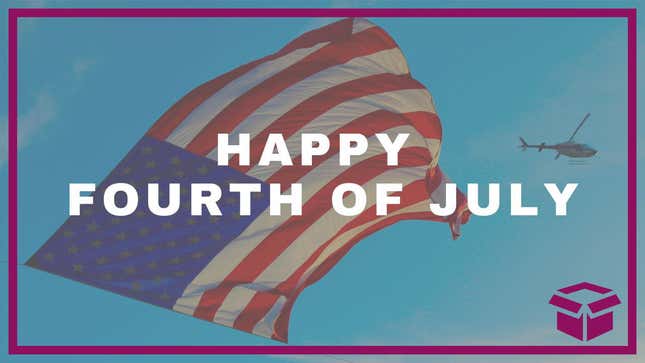 The Fourth of July means a lot of things, but here at The Inventory, we know it means brands are going to put out their steepest discounts to compete for your cash. We're going to give you the rundown on the best sales to shop for the Fourth of July 2023.

Because this is The Inventory, you know we'll be updating this page with the best sales we find daily, so check back between now and July 4th to snag the best deals on everything you're looking for.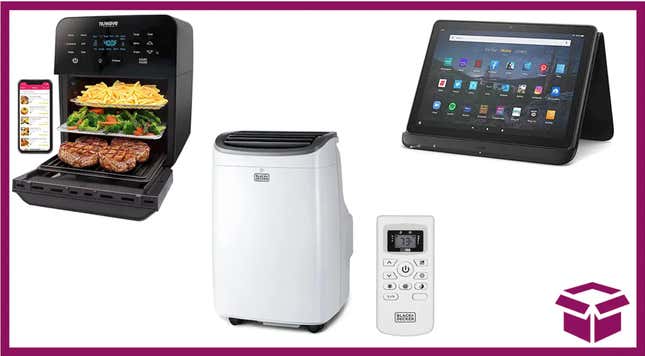 Shop Now, Fireworks Later: Amazon's 4th of July Sale Is On
The calendar says July 3, but Amazon's Fourth of July sale is already rolling out awesome deals on everything from home and garden items to bug zappers, electric shavers for men and women, and everything in between. There are markdowns across all of Amazon's many departments, so head over now and get your browse on.
Amazon Fourth of July Sale | Amazon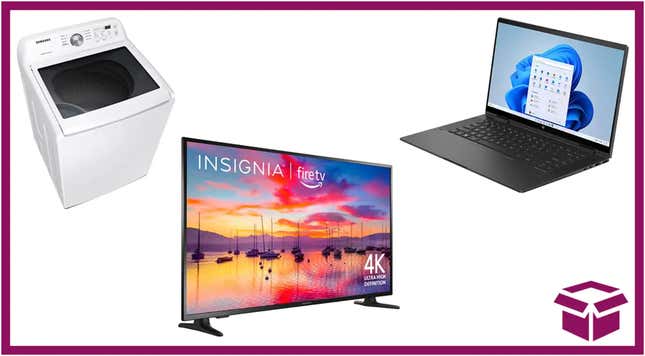 Best Buy's 4th of July Sale Is Five Days of Huge Savings and It Starts Now

Best Buy's 4th of July sale has just dropped, and it's skipping the firecrackers and going straight to the big-boom Roman candles. Big-screen TVs and monitors, major household appliances, Windows laptops, and more are drastically marked down for the next five days, all the way up to the Tuesday holiday.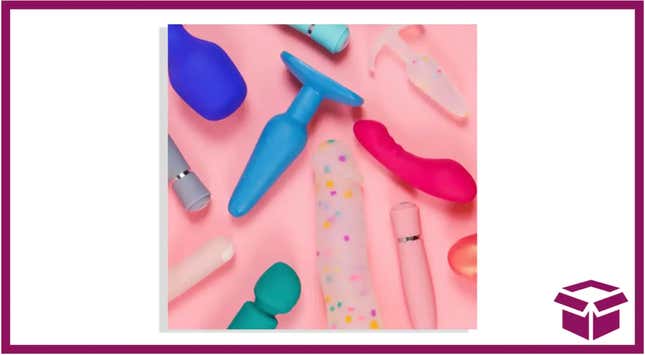 Spice up Your Summer With 20 Percent off at Babeland
There are a lot of great ways to celebrate the Fourth of July. But if you need some more (ahem) *adult* ideas, you should check out what's for sale over at Babeland. As one of the Internet's best sex shops — and one that's women-friendly to boot — they have everything you need to spice things up this summer. And for a limited time, they're offering 20 percent off your purchase with the promo code FIREWORK, plus other discounts and a rewards program for regular customers.  
Sex toys, lingerie and more | 20 percent off | Babeland | FIREWORK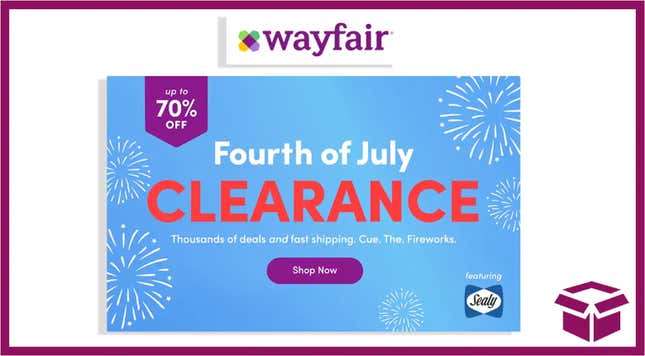 Get Up to 70 Percent off Wayfair Bestsellers for Fourth of July
New furniture can feel like a big decision, particularly when you're shopping online and the choices are expensive. Now, for a limited time, this Wayfair sale is here to help you feel great about taking the plunge. With items starting at under $50, the site is slashing prices on its most popular "Best Sellers" by up to 70 percent — everything from bedroom furniture, to bunk beds, to rugs, to kitchen appliances. Plus, Wayfair's offering an additional deal that will help you act now — when spend $1,000, you'll get $200 off a future order, and when you spend $2,000, you'll get $500 off a future order.
Wayfair Best Sellers | Up to 70 percent off | Wayfair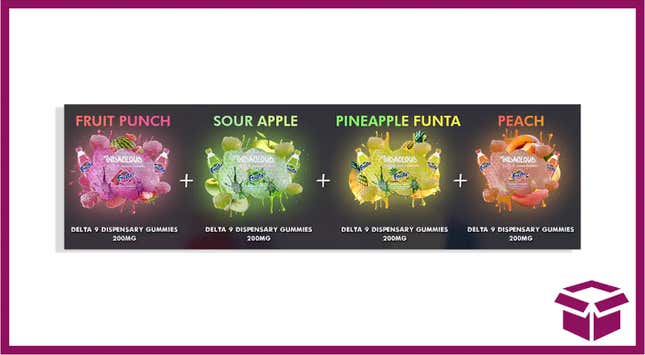 Celebrate 4th of July with Indacloud THC Gummies, Vapes, and More, Now 40 Percent Off Sitewide
If you're looking for dispensary-grade THC gummies that you can buy online and are *100 percent federally legal,* we've got a deal for you. Check out Indacloud for gummies, vapes, edibles, and much more for 40 percent off the whole site. The "Funta" varieties channel your favorite sodas with no chemical taste, according to reviewers. And the bundle is now $59.99, plus free shipping.
Sitewide | 40 percent off | Indacloud | Code: JULY420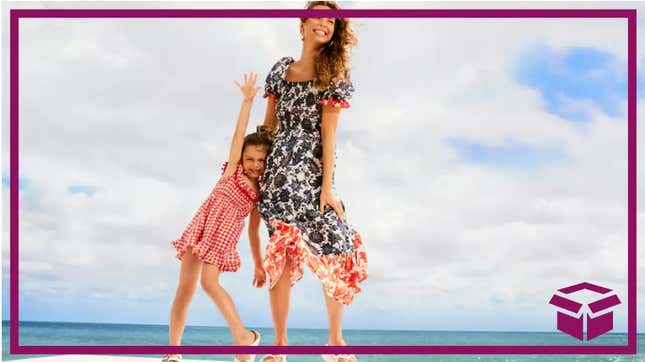 Hit The Pool This Holiday With Up To 60% Off Popular Red, White And Blue Styles
Don't miss the chance to show up at the family cookout in style this coming holiday! Macy's has you covered with their Fourth of July sale on everything from red, white, and blue dresses and quilts to sandals and home goods. Use code FOURTH to get an extra 20% off select styles on sale this holiday season. Everyone needs new sandals this year, so take up to 50% off platforms, wedges, and flat sandals until 7/4 at Macy's.
Fourth of July Sale | Up to 60% Off | Macys | Promo Code FOURTH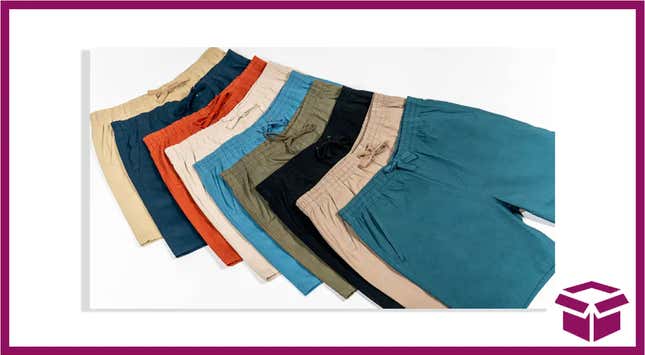 Keep It Classy With $30 Men's Shorts From JACHS NY
We're all looking for ways to upgrade our outfits now that summer's finally here. And guys, there's no better way to get a jump on your warm-weather wardrobe than this sale on shorts from JACHS NY. They're one of our favorite menswear retailers, and they're offering more than 120 classic shorts for just $30 each, or 70+ percent off. The sale includes shorts in more than two-dozen colors as well as multiple fabrics and cuts — which means there's something for everyone at just $30 per pair.

Men's Shorts | $30 each — 70+ percent off | JACHS NY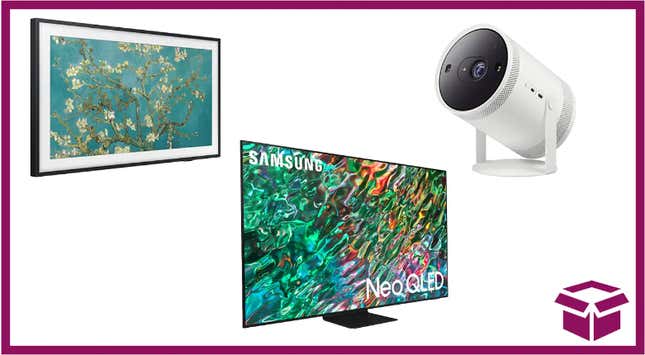 Samsung's Bringing the Fireworks: Up to $2,400 Off QLED TVs
You don't have to wait for the actual holiday to take advantage of Samsung's massive Fourth of July Sale. Huge savings on QLED TVs and projectors are already available on Samsung's site, and the deals run all the way to July 4th, which means you can buy now and have your awesome new TV ready in time for the holiday weekend.
Samsung Fourth of July Sale | Up to $2,400 off | Samsung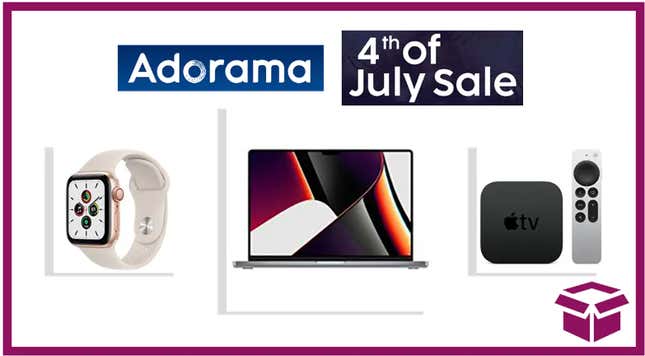 Get Rare Discounts on Apple Products (And Much More) At Adorama's Fourth of July Sale
It's rare to see Apple products like laptops, tablets, and watches discounted anywhere — particularly when you're interested in brand-new items. That's why we're so stoked about this Fourth of July sale from Adorama, our favorite electronics retailer. They're slashing prices on a bunch of different Apple products (from Apple TVs to MacBook Pros to accessories), plus a ton of other technology to help you get creative this summer. We're talking about everything from e-bikes to Sonos home speakers to musical instruments to printers. Whatever's on your list, you should check out the sale now for a limited time — it ends July 4 at 11:59 p.m.
Adorama Fourth of July Sale | Up to 97 percent off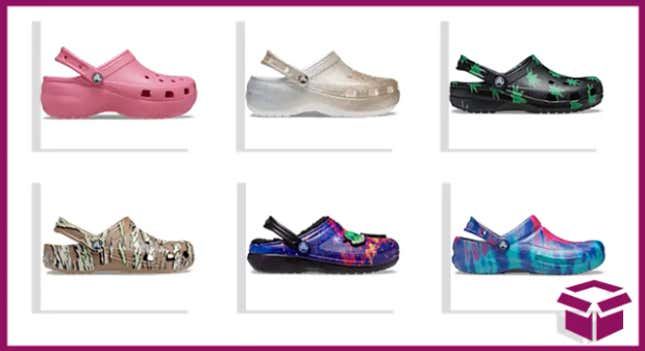 Get Up to 50 Percent Off Crocs for Fourth of July
You know them, you love them — and now you can get up to 50 percent off select styles from Crocs for a limited time in honor of the Fourth of July. The sale covers shoes and sandals for men, women, and kids, as well as Jibbitz charms to customize your fit. Think kids' slides starting at just $15, women's work clogs starting at $25, and classic clogs for adults starting at $27.50. These deals won't last long, so check them out now — up to 50 percent off select styles sitewide.
Crocs, sandals, Jibbitz charms, and more | Up to 50 percent off select styles | Crocs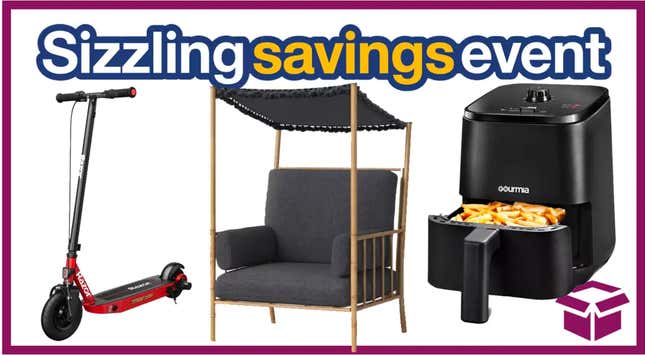 Target's Sizzling Savings Event Is the 4th of July Sale You Don't Want To Miss
From now until July 4, take a gander at Target's Sizzling Savings Event. This is the store's equivalent of a Fourth of July sale, and it marks down categories sitewide. Start with up to 25% off beach towels for lounging seaside or poolside, then grab a decent deal on an air fryer (only $35!) for dinner later. You can also find food deals for local pickup or delivery—easy when you're hosting the BBQ.