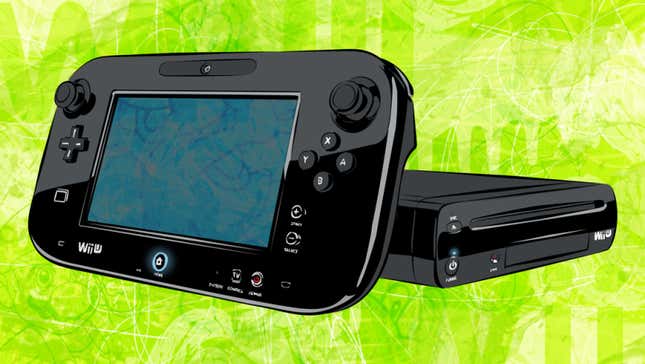 We've already brought you our picks for adding more storage to your Playstation 4 and Xbox One, now it's the Wii U's turn.

In most cases, downloadable games on the Wii U definitely aren't taking up as much space as digital titles on the other two new consoles, but since your phone probably has more storage than your Wii U at this point, running out of space can still quickly become a problem.
Here's Nintendo's recommendation, but we'll explain that it's not the only option:
To ensure maximum performance between your Wii U and an external storage device, we recommend using a hard-disc drive (HDD) with a dedicated power source (i.e., using an A/C adapter).
---
Desktop External Hard Drives (AC Power)
First thing's first, if you already have a desktop external hard drive that's 2TB or less, you can just use that for your Wii U. If not:
WD My Book 2 TB USB 3.0 Hard Drive with Backup
Seagate Expansion 2TB Desktop External Hard Drive USB 3.0
Both of these picks are also endorsed by Nintendo.
It's worth nothing that the Wii U's USB ports are 2.0, so while we don't recommend buying a USB2 external at this point, if you already have one, use it.
---
Portable External Hard Drives
Your other option is to use a portable external hard drive, which normally gets power through its USB cable rather than an AC adapter. In the Wii U's case, it means you're going to need to purchase a Y Cable, plug the single end into the external, and both of the other ends into the two USB ports on the Wii U. That's not a big deal, and if you already have a portable external you'd like to use, buying the Y cable is going to be cheaper than buying another hard drive, obviously.
As far as external hard drives, we still like the Touro for its 7200rpm speeds. It comes in a 500GB size which is more than enough for the Wii U, though we'd still recommend you bump up to the 1TB because it's barely more expensive and you'll double your storage.
HGST Touro Mobile Pro 1TB USB 3.0 Portable External Hard Drive
HGST Touro Mobile Pro 500GB USB 3.0 Portable External Hard Drive
Dual A to Micro-B USB 3.0 Y Cable
Note: Different external portables may require different Y cables.
---