My best advice to almost graduates? Don't do it. Stay in school. It's simpler there. But, when those scholars inevitably walk across that stage to receive their hard-earned diplomas anyway, the least you can do is welcome them to the dark side of adulthood with a nice gift. We've gathered a few items that grads will appreciate, until they remember that student loan payments are about to start...
Note: For a few grad-specific book recommendations (that are actually practical and useful), head over to this post:
They might be done with college, but chances are, it's only the beginning for their caffeine addiction. Feed into it with this very nice Hydro Flask Coffee Mug, which they can take with them to their new office, or to the Starbucks where they'll be apply for jobs for the next several months.

Even if you're only using it in an office environment, a handle means you're less likely to spill coffee all over your shirt before that big meeting with the CEO oh shit oh shit oh shit she just chewed out Janice in accounting for that mustard stain on her blouse last week I'm so screwed. -Shep McAllister
G/O Media may get a commission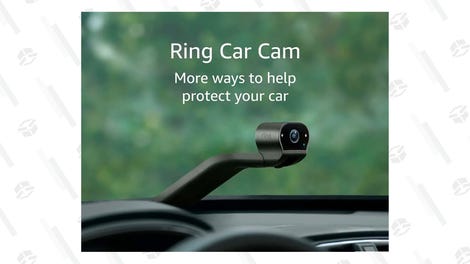 ---
Bestow unto your young grad their first leather messenger briefcase, the receipt of which is a milestone in any burgeoning young professional's career. This one from Daniel's is particularly nice.

Covered in thoughtful pockets (pocketry should be a word), the Daniel's easily handles everything you need for a work day, a flight, or even a short trip you can get away with one pair of shoes on. Touches like the key hook are always welcome... -Shane Roberts
---
Sorry, kid, your days of drinking copious amounts of free beer are over...unless you start brewing your own. Now that they're not bogged down by pesky school work, your grad kick off their new DIY beer hobby with Craft A Brew's Catalyst Fermentation System.
Craft A Brew's system combines the economy of bucket to carboy fermentation with the ease and consistency of an expensive conical fermenter. It has a huge air-tight top opening, solid stand, and costs less than $200. -Corey Foster
---
A new grad might be a little preoccupied with their major life shift to remember small apartment details, like plants for instance. Sign them up for a year of Sill to help warm up their new place with some greenery.
Nothing telegraphs to the world "I'm interested in care-taking and being responsible" quite like a healthy house plant. They make a good impression on guests, they look nice, and according to environmental psychologist Sally Augustine, their pleasing shapes and green hues are good for your mental health. Bonus: smaller (and admittedly very trendy) companies like The Sill and Bloomscape can ship plants to your front door. -Style Girlfriend
---
Another thing that often falls by the wayside: wall art. In fact, I myself didn't own any wall art until I was 24. Don't let that happen to a grad you're close to. Give them the decor they desperately need with Frambridge-framed print from of your choosing.

About five years ago, I bought two ginormous Henri Matisse prints for $10 each from Art.com, then had them framed by Framebridge for about $120 each. It was a huge splurge at the time, but even now, I'm positive it was one of the best investments I've ever made. Because at the end of the day, $240 is honestly a steal for such impactful pieces. -Style Girlfriend

---
It's not uncommon for young folks to venture into the great wide world post-graduation to "find themselves." Ensure they're bringing along some realistic essentials on their quest for enlightenment by gifting them with a trendy-yet-practical Away Carry-On.

Prices range from $225 for a carry-on to $295 for a massive checked bag (though you can save a bit by bundling them), and while you could certainly find cheaper luggage, those are great prices for hardside bags with all of the features you see above, plus a limited lifetime warranty. -Shep McAllister

---
Hey, they might also need packing cubes! These double-sided ones are especially useful.

eBags sent me their new double sided packing cubes to try out, and for such a simple idea, they're a total game changer. Each cube has two openings—one on top, one on bottom—and a divider on the inside that splits the cube in two. Clean clothes go on top when you pack, and then dirty clothes go on the bottom as you wear them. -Shep McAllister
---
Desk jobs don't have to be boring. Help an artsy grad spruce up their space with this funky holographic pencil cup.
Just as with files, using a pen holder that doesn't allow you to store more than maybe, hmm, 5-10 pens is a good way to curb pen-hoarding tendencies. There are styles for every aesthetic, from this shiny copper number that can pull double duty as a vase (!), to this cool holographic dealie, to this clear acrylic pen holder for the minimalists among us. -Jolie Kerr
---
You're a grown up now. Time to learn how to roll your own [REDACTED], man.

The RAW roller is unique because it makes rolling herbal cigarettes easy, even for the technically clumsy and/or for the tremendously baked. The object itself is elegant, simple, and impossible to break, which is a tremendous plus. -Lev Novak
---
Because becoming an adult is very, very stressful.

I took a Sagely Natural capsule before bed one night as my mind worked into anxious overtime, and sleep seemed like a distant fantasy. For awhile, I lay in bed and stared at the ceiling. And then, after a bit, I started to feel slightly more mellow, like I was actually... relaxing? Calming down? It was nice, and then I fell asleep and almost made it through the entire night. -Jessica Booth
---
They might have a bachelors degree, but that doesn't mean they've learned anything about caring for their own appearance, especially considering college is the one place where looking like you've never showered is acceptable. Toss some of this pomade at them, and hope for the best.

So: try this pomade; make your hair look fancy, all day, and smell good. It should last you like four months for twenty bucks; maybe more like six months, if you don't go as wild as I do. Look handsomer than you should, smell better than you do. -Lev Novak
---
Technically, that college gym membership wasn't free (there's this thing called tuition), but for the graduate who spent most of their co-ed years in a tank, asking others if they "even lift, bro," they might appreciate some gear they can use to get swole at the office.

Finding time to hit the gym is hard, especially if you spend a lot of time working. Fortunately, you can still get a work out in your home office (or even in your office-office, depending on where you work) with just a few pieces of gear. -Eric Ravenscraft
---
Ah, college, the land of free promotional T-shirts. Unfortunately, the real world demands more from your wardrobe. A leather jacket is just the upgrade that this type of grad needs.
This is a bossy move if you've already got your essentials on lock—mix it up by wearing this one over your favorite floral and graphic print button-down shirts once spring starts to show. -Style Girlfriend
---
The worst part about graduation is remembering how everyone told you these would be the best years of your life back when you were a freshman. Now, I can't definitively say that it's all downhill from here, but at least the grad in your life can squeeze in a few last minute memories with their friends using this Polaroid POP before it all goes to shit.

Instant photography remains a fun, expensive, and low image quality hobby, but the POP makes the practice more adaptable to the Instagram age than ever. It's a tough sell at $200, but a killer gift for the right person. -Shane Roberts

---
School is over, but the fun doesn't have to be! Show a newly minted grad that adults know how to have fun, too, with one of these top-notch party games.

A good party game can save a dull social event, but bogging everyone down with rules and equipment can stall the party further. These are some of the best party games that are easy to play and flexible enough to stay fun. -Eric Ravenscraft
---
You don't have to be a student to wear a backpack...but you should at least have a nice backpack, now that you earn your own paycheck. This Topo one is an affordable upgrade.

It holds your water bottle, stashes your laptop in that sleeping bag-esque pocket we've all come to expect from backpacks, and is made from super-strong, you-can-do-whatever-with-me 1000D nylon. -Style Girlfriend
---
Or if it's time to get rid of the backpack altogether, Dagne Dover's Landon Carryall makes for a strong transitional contender.

But the best part about the Landon is that it comes in four sizes — small, medium, large, and extra large (and the prices range from $125 to $215; not cheap, but worth it) — and I know it sounds crazy, but there really is a place for each size in your life. The smaller sizes are ideal for everyday carrying, gym stuff, a change of clothes, whatever, while the bigger bags are MVPs for travel and weekends away. -Chelsea Stone