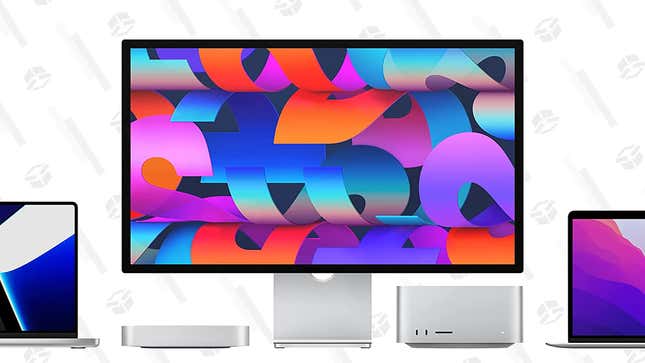 Apple Studio Display | $1,299 | Amazon
The Apple Studio Display is the ultimate monitor to conduct your video conferences and Zoom calls. The 27" display has a 5K Retina screen and can produce bright and vivid colors for perfect clarity. How many colors? One BILLION. That's 999,999,992 more colors than what you might find in a standard crayon box. But why is it good for video calls? Well, it's equipped with a 12MP ultra-wide camera and a studio-quality three-mic array. your face and voice will both come across crystal clear. Your colleagues will be wondering, "Wow, why can't I stop looking at so-and-so in this Zoom meeting?" You'll also hear everyone else better as the Apple Studio Display creates an impressive and immersive listening experience thanks to its built-in six-speaker sound system. Not to mention, being part of the Apple family, it is seamlessly compatible with all your other Apple products like your Macbook, iPhone, iPad, and AirPods. Right now, Amazon has the Apple Studio Display for $300 off.
Snacktaku Drinks Pepsi's Time-Jumping 1893 Cola Flavors
This story was originally published by Joe Tilleli on 01/17/2023 and updated with new information on 01/26/2023.