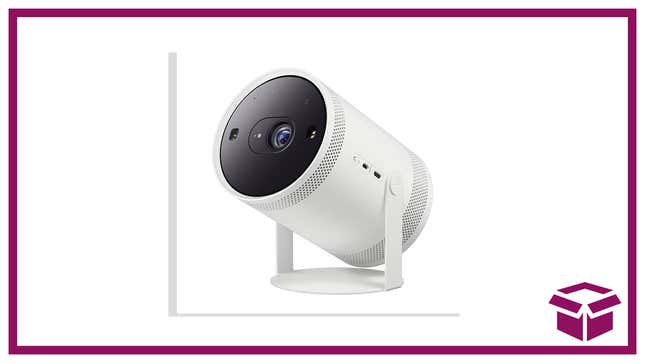 If you know, you know: the Samsung home theater experience is pretty much unmatched. But what if you could take it on the road with zero hassle? Meet the Freestyle Gen 2, Samsung's super impressive portable projector. This easy-to-use device will transform your gaming and TV-watching routines by allowing you to use any flat surface as a screen. And if you preorder one now, you'll be able to carry it around in style with a free case.
Freestyle Gen 2 with Gaming Hub | Free case when you preorder | Samsung
Whether you're traveling or just want to binge a show from bed, the Freestyle Gen 2 will give you the flexibility you want with the specs and performance you can expect from Samsung. (You can read more about the technology here.) Either way, you'll be at the forefront of a new trend. Don't miss out on this opportunity — get the projector and a free case when you preorder now.