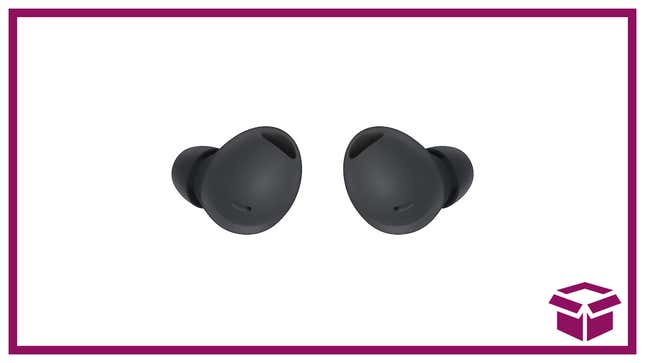 If you spend most of the day listening to stuff on your phone (guilty as charged), you know how important good earbuds are. And — trust us — it's hard to do justice to these ones from Samsung. Comfortable and reliable, with next-level audio quality, they deliver exactly what you need as you listen to music, podcasts, videos, or phone calls. Best of all, as part of the Discover Samsung event, they're $60 off, so you can feel great about the price you're getting.
Samsung Galaxy Buds2 Pro | Save $60 | Samsung 
According to reviewers, these Galaxy Buds2 Pro earbuds fit better than their top competitor and represent a major upgrade from previous models. "The sound quality of the Galaxy Buds2 Pro is amazing and way better than the previous 5 Galaxy Buds released before. Be prepared to have access to hi-fi music to fully enjoy the improved bitrate. I very much recommend this product," wrote one. Check out the deal now and save $60 for a limited time.