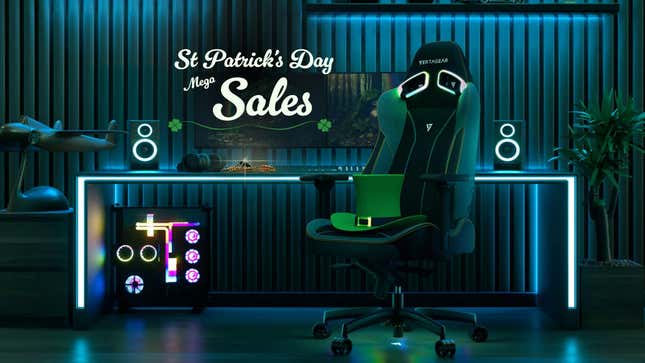 The St. Patrick's Day luck hasn't run out! Vertagear's St. Patrick's Day sale is still kicking, with up to $150 off chairs and LED accessories to give your setup a little extra oomph. These chairs have superior lumbar support that relaxes any tension—whether you're gaming or simply working from home.
Snacktaku Drinks Pepsi's Time-Jumping 1893 Cola Flavors
Up to $150 Off | Vertagear
The brand's RGB LED kits slide seamlessly into their chairs, and sync to audio for some wild effects. Those lights are best paired with the on-sale PL4800 model, which is truly the most supportive chairs in the game. That memory foam and cushy VertaAir seat prevent back problems before they happen. Lucky you!