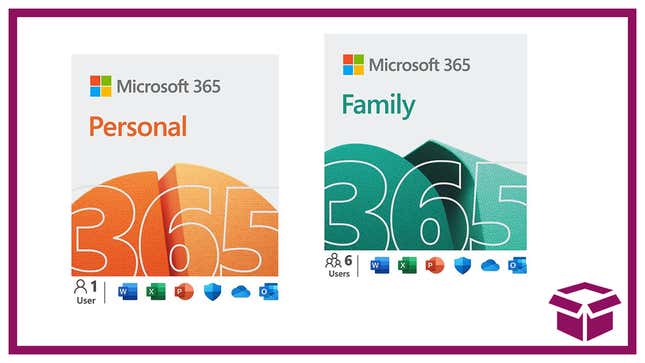 Ready to take advantage of your My Best Buy membership? Now is a great time to do just that by taking $20 off a 12-month subscription to Microsoft 365 for My Best Buy Plus or Total members. You have two options to choose from: the Microsoft 365 Personal plan for a single license or the Microsoft 365 Family plan, which gives 6 digital download codes so all your family members have equal access to the whole Office Suite and 1TB of cloud storage.
Microsoft 365 Personal | $20 Off | Best Buy
Microsoft 365 Family | $20 Off | Best Buy
The 12-month Microsoft 365 subscription renews automatically, so you don't have to worry about keeping all your Office software up to date. If you haven't gotten your My Best Buy membership yet, peep all the benefits on our story here. If you want to take My Best Buy for a test drive first, there is a totally free tier that lets you do that. Great deals like these on Microsoft 365 Personal and Microsoft 365 Family are a great incentive to check it out for yourself and sign up for My Best Buy.