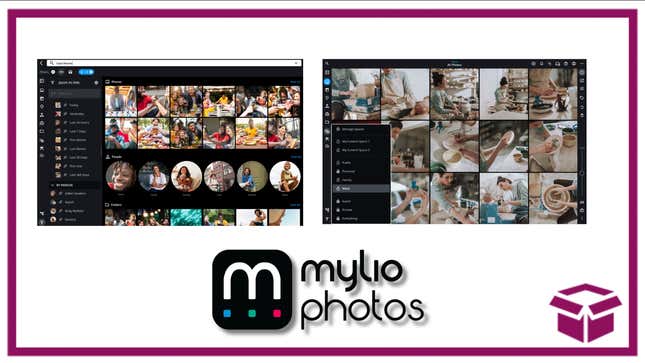 Ever tried to find that one special photo in a sea of thousands? We've all been there. If you're the type of person who takes lots of pictures but doesn't keep them organized beyond your camera roll, you need a new system. But sorting, organizing, and keeping your photos easily accessible can be a difficult task, especially if you have a lot of friends and family who want to see them, too.
Enter Mylio Photos. This development-driven photo organization app is made to help you reduce digital clutter, manage all your photo files, and even share them with others. And while you can opt to use the free app to get a taste of what it offers, you can get all of its incredible features for just $10 a month, or $99 a year.
With Mylio Photos' upcoming Version 24 release, they're about to make our digital life a whole lot smoother. There are tons of features in the new version, like Spaces, which lets you organize your media just the way you want - be it Personal, Family, Work, or even a Private stash.
Then there's Dynamic Search, which is like an AI buddy that not only scans the text in your images, thanks to Optical Character Recognition, but also sifts through GPS data in your photos. The more you hunt, the smarter and quicker it gets.
For those who want to share but with a select few, Shared Albums is a great way to keep things private and give access when necessary. Exclusively for Mylio Photos+ users, these albums let you pick and choose who gets a peek, ensuring that your private moments stay, well, private.
Version 24 is making its grand entrance across all platforms this month. So if you're interested in jumping into a whole new world of photo organization, now's the time to get started.