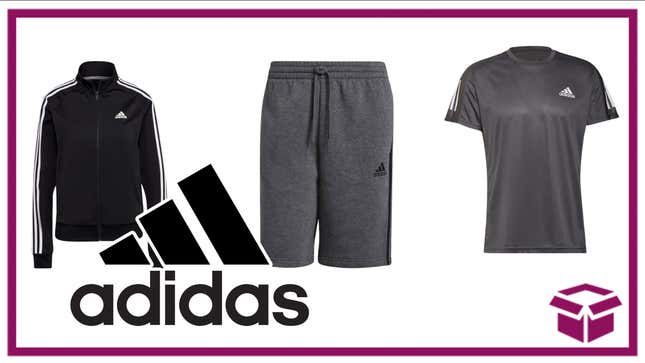 Summer is officially here, and that means it's time for a wardrobe refresh. What better place to do it than Adidas? The brand is home to a wide variety of different T-shirts, shorts, track jackets, pants, shoes, and everything you need to hit the ground running as the weather heats up. And right now, thanks to a sale on select Adidas items, you can save up to 55% on your purchase with promo code SAVINGS. Choose from performance tees, comfy shorts, dresses, and everything in between to make sure your look is as fire as the literal weather feels.
55% Off Select Items | Adidas | Promo Code SAVINGS
Head into the hottest months of the year with clothes that are positively burning up. And save some serious cash while you're at it. But you'll want to hurry, because this sale won't be on for long. It's going on from now through May 30. That means you've got plenty of time to shop over the long weekend. Just make sure you lock in what you want quickly. At these prices, the best stuff is sure to sell out.