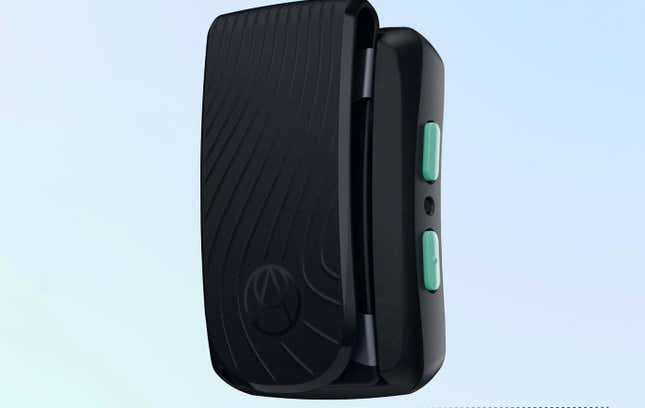 Maybe you have a proud and very nervous new graduate in your life. We all know the next steps in life, whether it be sending your grad off to college, graduate school or into the workforce can be stressful and anxiety-inducing. Developed by neuroscientists and physicians, the Apollo Neuro is the first scientifically validated wearable tech that employs novel touch therapy through soothing vibrations from low-frequency sound waves felt from a wearable that could be worn on band around your wrist or ankle or as a clip attached to a shirt collar. These soothing vibrations help reduce stress – and helps give the user more power over their moods and mental health. From now until June 30th, you can save $50 on the device.
Apollo Neuro Wearable | $300 | Apollo Neuro 

During the day, the Apollo Neuro can create a much-needed energy boost to get you or your loved one through those busy days. The wearable can also help increase focus when you need to get those challenging tasks completed, whether it's a workday or a workout. At night, the wearable can help you relax without having to indulge in booze, cigarettes, or cannabis, allowing the user to be more present and patient in their personal and family lives. And it can help with getting more fulfilling sleep without the grogginess and other side effects of pills. Less stress and anxiety for that new grad in your life – and you can save money. Sounds like a great deal to me! 
Originally written by William Helms on 5/31/23 and updated with new information by Miranda Martin on 6/8/23.