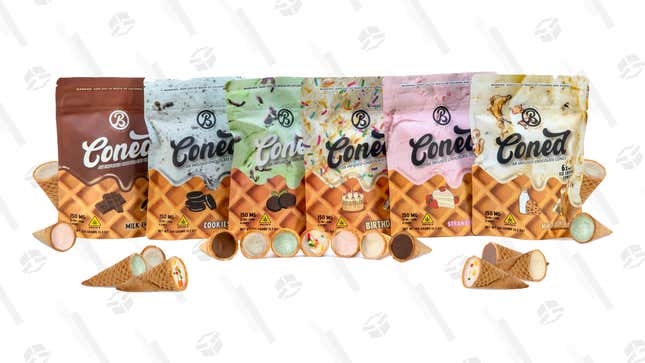 Who says edibles have to be boring? Baked Bags' Coned are the ice cream inspired edibles that are packed with rich chocolate infused with Delta-8 THC. Delta-8 gives a chilled-out head and body high, one best for kicking back after a long day—and perhaps can even help you sleep better. Baked Bags pack 25mg of Delta-8 THC per cone, and 100mg per "extra strength" cone. And Coned looks like the little chocolate-filled ends of an ice cream cone treat. You know. The best part.
Baked Bags Delta-8 Edibles | 25% Off | Baked Bags | Promo Code: BAKED25
Along with that 25% off, you'll get free shipping on orders of $50 or more. Get a bag for you, a bag for your bestie, and treat yourself a to a little something sweet that takes the edge off the day.