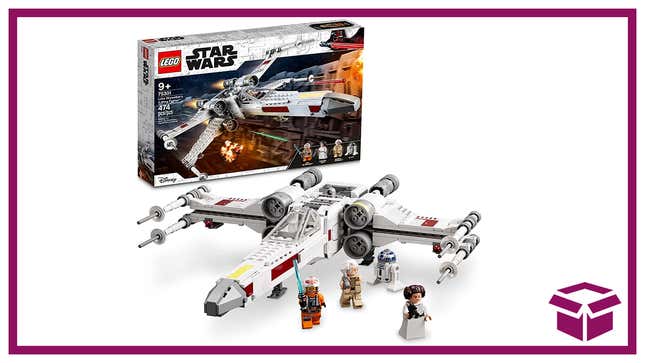 Amazon has knocked 20% off the price of this LEGO Star Wars X-Wing Fighter model for kids 9 and up, offering it for $40. Minifigures of Luke Skywalker, Princess Leia, General Dodonna, and R2-D2 are included with this LEGO model, which is equally great as an action toy or as a display model.
LEGO Star Wars X-Wing Fighter | $40 | Amazon
This 474-piece kit's wings adjust to attack position with the push of a button, and it has retractable landing gear and two spring-loaded shooters for realistic play. This super-realistic version of the Rebel Alliance's main fighter ship from the original Star Wars trilogy is a great birthday present for kids who love LEGO and Star Wars, and it's 20% off right now on Amazon.
Originally written by Mike Fazioli on 7/5/23 and updated with new information by Miranda Martin on 7/11/23 and 7/13/23.