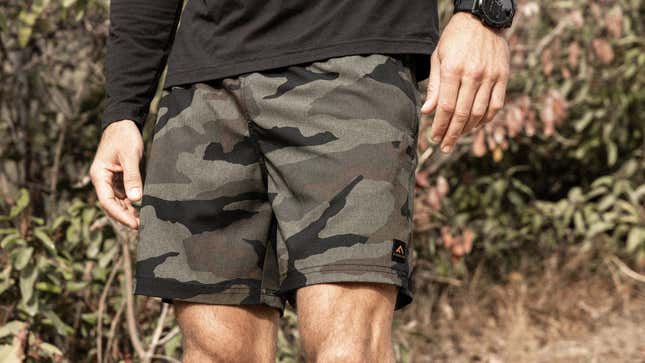 If you're the type of person who likes to take life by the horns, you know how important quality fitness gear can be. You want your gym equipment reliable and your threads just as hard-working. Men's fitness brand Forcis, founded in 2021 by John Fearnley, is a brand that's all about high-quality design that brings function and performance together with simplistic, timeless looks to make the perfect fitness essentials. If you're looking for something a little hardier than athletic shorts and a tank top, Forcis has you covered, literally.
Snacktaku Drinks Pepsi's Time-Jumping 1893 Cola Flavors
Forcis Performance Apparel | Forcis
Before you head out the door to the gym, hiking, camping, or training for your next big run, be sure to pack your bag with tees and shorts from this performance fitness brand, whose motto is To Become Stronger. For example, the Mercury Runner short is a lightweight, lined short perfect for anyone tackling their next 4K, crafted from stretchy material and useful pockets. The Equalizer Boardshort is the perfect bottom for surfing or hitting the weights, with stretch fabric, a pocket for valuables, and technical features that you'll want in and out of the water. Whatever you choose, pair it with an Essential Tech Tee and know you're good to go, whether you're running, surfing, or working on your fitness. And you'll look as good as you feel, too.