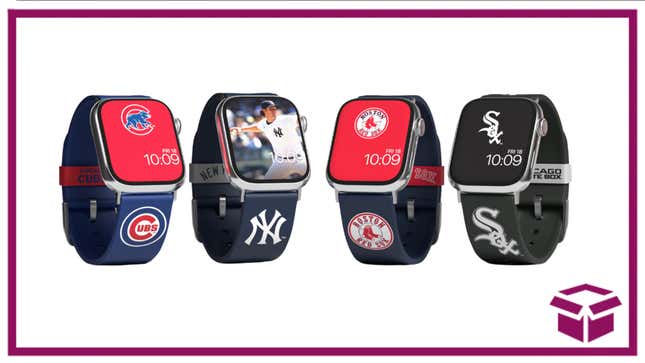 MLB Opening Day is upon us, and if you're a big baseball fan, you're going to want to be ready to show your support. Gear up for the big day with MobyFox x Major League Baseball, a line of exclusive, official Apple Watch bands featuring all 30 MLB teams. Find your favorite team, whether it's the Cincinnati Reds or the Boston Red Sox, and outfit your Apple Watch with an officially licensed watch band to match. Right now, all the way through June 16, you can lock one in at MobyFox for 15% using promo code MLB15. That's the start of Opening Day and far beyond!

MLB Apple Watch Bands | 15% Off | MobyFox | Promo Code MLB15
Each strap comes in the team's primary and alternate logos, and a special Easter egg that fans will be excited to stumble upon. You also get two sets of connectors to fit both small and large sizes of Apple Watch to make sure yours is covered. Plus, the bands are crafted from sweat and UV-resistant silicone to make sure they stay sturdy in any situation. You can even download the MobyFace App to unlock exclusive matching watch faces that come with your your purchase. Grab one of these watch bands for one of the coolest ways to support your favorite MLB team, and save some cash while doing it. You'll be the talk of Opening Day.