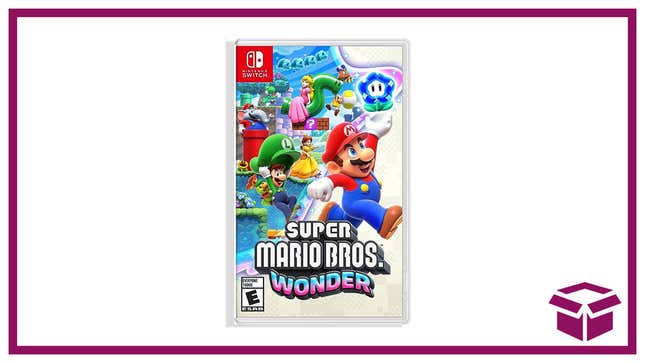 For Super Mario fans, Oct. 2o will be a big day. That's when the first new side-scrolling Super Mario game in more than a decade will come out on Nintendo Switch. Reviewers have already called it a perfect marriage of nostalgia and up-to-the-minute gameplay. And for younger players, it could be their first exposure to the character so many of us know and love. Whichever category of fan you fit into, you can preorder Super Mario Bros. Wonder now at Amazon for $60.
Super Mario Bros. Wonder - Nintendo Switch (preorder) | $60 | Amazon
It's no surprise this release is already getting a lot of attention. "I'm very very interested to see how the younger generation of players interact with Mario," Super Mario Bros. Wonder producer Takashi Tezuka told IGN. "How do they play Mario? How does that differ from the way I traditionally played Mario? How do they think of him as a character?" Join the movement and preorder your game now at Amazon so you can start playing as soon as it drops.