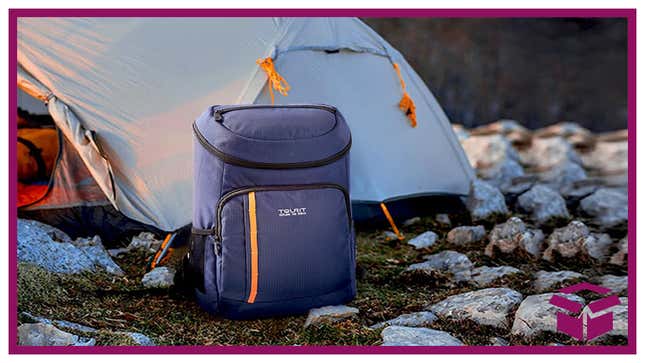 Warmer days require cooler beverages, especially if you're on a camping trip or enjoying a day on the beach or the boat. This insulated backpack fits 30 cans of your favorite drinks — that's a full case plus one six-pack — and still has room for other outdoor essentials. It's light and leakproof and able to keep your drinks or food cool for up to 16 hours when you add freeze packs (not loose ice) to the main compartment.
Snacktaku Drinks Pepsi's Time-Jumping 1893 Cola Flavors
TOURIT Cooler Backpack | $30 | Amazon
This 20% off deal is timed perfectly as we thaw out from winter and get ready to hit the great outdoors again. It's the lowest price we've seen in 21 days on this insulated backpack, which is also perfect for sandwiches if you're thinking about an outdoor picnic. We love the durability and the design, especially the built-in bottle opener attached to one of the shoulder straps. This backpack will quickly become part of your go-to outdoor adventure gear.