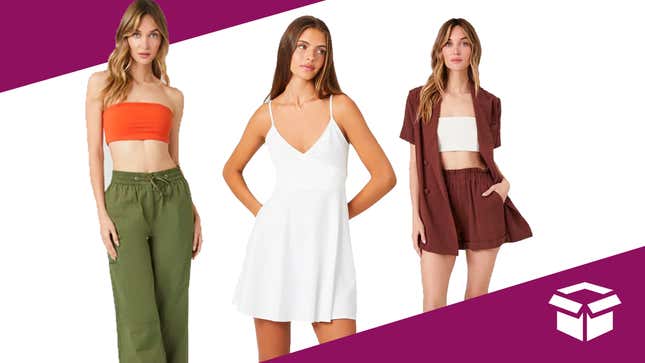 Nothing says summer like cotton blends, matching sets, and lightweight dresses. Forever 21's new summer arrivals are killer—with options in all of those categories and more—like neutrals, crop tops, and summer pants. Yes! Summer pants! If you use the promo code BMSM20, you can take 20% off your purchase no matter the total, and if you spend over $85, you can take 30% off with the promo code BMSM30.
New Summer Arrivals Sale | 20% Off All Purchases + 30% off $85+ | Forever 21 | Promo Code: BMSM20 | Promo Code: BMSM30 
So no, you won't have to wait til all the good stuff goes on sale at the end of the season—it's all on sale right now with these promo codes! 'Cause nothing beats a beach day when you're wearing a cute matching set, right? Use the promo codes and enjoy an affordable, comfy upgrade to your summer wardrobe.