When it came to potty training our kids, we had two wildly different experiences. In one, we simply left a potty in the bathroom, and they pretty much taught themselves.

And then there was my youngest, who required all sorts of bribes incentives, yet still "forgets" to go to the bathroom and has accidents.

No matter which bucket your child falls into, prepare for any scenario with these excellent potty training tools:

The BabyBjorn Potty Chair is a classic for good reason. Compact, sturdy and simple in design, the BabyBjorn Potty is the perfect size for toddlers. They can use it independently, keep their feet planted firmly on the floor and sit there for hours, if needed. For parents, it's easy to clean, and includes a small splash guard to protect from accidents (but at the same time is not so large that it gets in the way). The Ikea Lockig potty is similarly shaped and inexpensive.

G/O Media may get a commission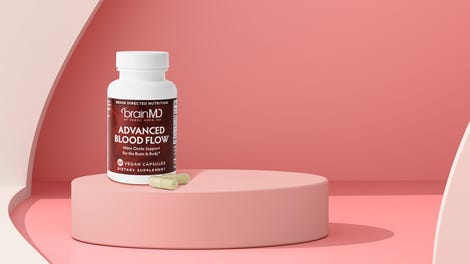 To reach the big toilet, your child will need a stool or ladder. Personally, I preferred a stool such as the BjornBaby Step Stool because it can also double as a way to reach the sink or a high shelf. Be sure to look for one that doesn't slip and slide, and has plenty of space for your child to rest their feet.

Sooner or later, you'll need to brave the new world with your child in underwear. This foldable toilet seat cover comes in handy. It folds up so that you can slip it into your bag, allows your child to sit more comfortably on a large toilet seat and comes with a cute animal face to make using a public toilet less intimidating and scary.

The beauty of a two-in-one potty such as the Kalencom Potette Plus 2-in-1 Trainer Seat and OXO Tot 2-in-1 Go Potty for Travel is its versatility. Lightweight and portable, it fits on the seat of a public toilet so your child can sit on it securely. No bathroom nearby? The public bathroom is too gross? The automatic flush of the toilet is too loud and scary? You can also transform the Potette and the OXO into a potty chair by propping up the sides, placing it on the ground and attaching a liner to catch your child's pee or poop. It's especially handy if you're on the road—I tossed ours in our car in case we needed to make an emergency stop.

Even before bracing yourself for potty training, you can start reading about it. Some of our favorites include:

The Princess and the Potty: A princess tests a whole bunch of potties and refuses to use any of them—until she discovers underwear.
Potty: My kids adored Leslie Patricelli's cute and funny illustrations.
Everyone Poops: Classic, funny and matter of fact because elephants, babies and grownups all really do go poop.
I couldn't justify the cost, but I was intrigued by the idea of installing a glow-in-the-dark toilet training seat such as the Delta Faucet. There's a small seat for your child, which adults can simply lift up to access the adult-sized toilet seat. At night, it illuminates the toilet bowl so your child (or you) can find it in the dark. I never thought of a toilet as pretty, but this comes close.

---