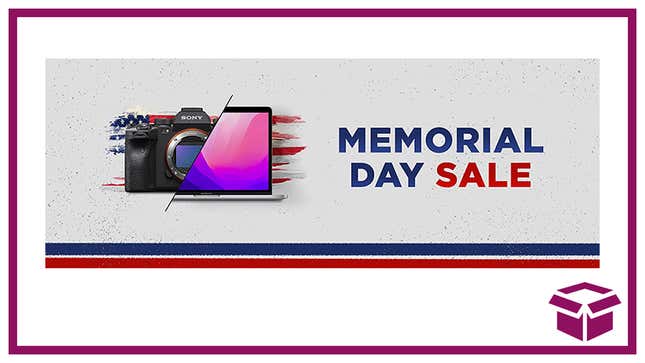 Do you harbor dreams of starting a podcast? Improving your photography skills? Or at least upgrading those old headphones? Now for Memorial Day, you can stock up on all the electronics on your wishlist with this holiday sale from Adorama. The site has great prices across categories like cameras, audio/visual equipment, drones, and musical instruments. And with brands like GoPro, Sony, Sennheiser, Bose, and Nikon, you'll be picking from the industry's best.
Adorama Memorial Day Sale | Up to 94 percent off
The discounts are no joke. We studied the categories and found up to 94 percent off (!) in the Home Electronics section. Items on our list include this Jamo S 83 CEN Center Speaker in Walnut for $99, or 70 percent off. Sony's WF-1000XM4 Truly Wireless Noise Canceling Earbuds in Black (as well as Silver) are $198, down from $278. If you need a new monitor, this LG UHD HDR 31.5" Monitor with Thunderbolt 3 in White is $579, or 47 percent off. And for all you would-be podcasters, check out this H&A Professional USB Microphone, selling for $29, or 71 percent off.