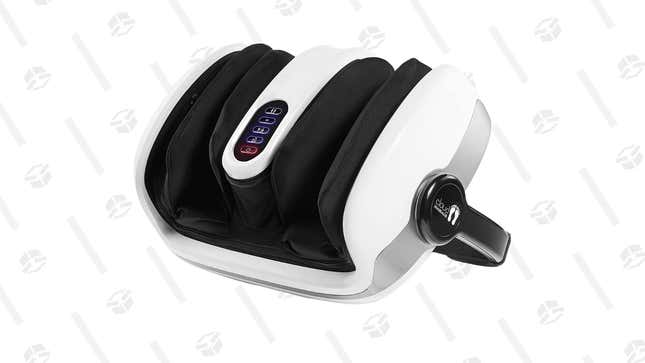 If you suffer from regular foot and leg pain, it's high time you took some time out for self-care. One of the best ways to relieve this type of pain is by kicking back, relaxing, and enjoying a massage. You don't have to go to a pricey salon or spa to get that, though. You can pick up a Cloud Massage Shiatsu Foot Massager Machine for a home massage anytime you want. It's 15% off at Amazon right now, making it just $195.

Cloud Massage Shiatsu Foot Massager Machine | $195 | Amazon | Clip Coupon
This machine uses a deep kneading Shiatsu massage technique in an effort to help reduce inflammation, stimulate muscle recovery, and soothe any pain you might be feeling. It also works to improve blood flow overall. You can position it with its adjustable base to work on your feet, ankles, and calves, and it has three different intensity levels with five massage modes. It's everything you could want for some quick relief when those dogs are barking. But if you want in on this deal, you'll have to be quick. It's only available at this price until Feb. 26, so add it to your cart now and don't miss out.