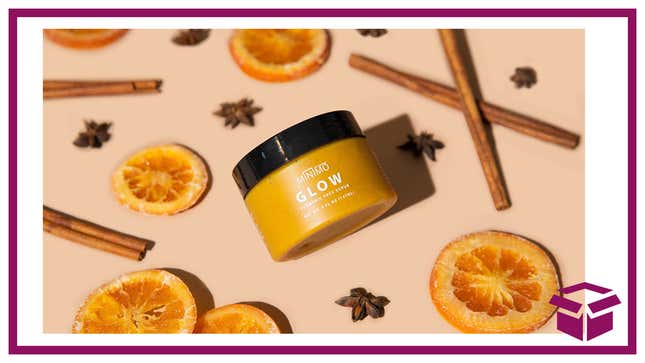 I love a good face scrub, and Minimo has a glowy solution to achieving an even skin tone while tackling those pesky dark spots. The Minimo Glow Turmeric Skin Brightening face scrub with lemon cake scent is now 30% off at Amazon for an early Prime Day deal that will keep you fresh and smooth with daily use that sees results in just a few weeks. This five-star review even saw a 10-year-old scar removed by using the scrub!
Minimo Glow Turmeric Skin Brightening Face Scrub | 30% Off | Minimo
Incorporating a balanced mix of pure cane sugar, organic turmeric, organic cinnamon, raw Manuka honey, chamomile extract, and lemon extract, as well as oils that won't clog pores, you get all the benefits that work amazing on all skin types. Say no to toxic ingredients that do more harm than good, and say yes to a Minimo glow-up!