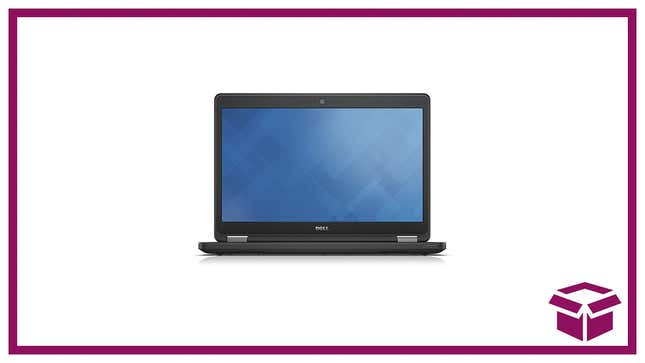 You're in need of some new tech. but you're environmentally conscious and want to save a few bucks while reducing your carbon footprint. Well, The Inventory scours the Internet for deals, and we have a deal specifically for you! StackSocial has a can't beat deal on a refurbished 2020 Dell Latitude E5450 14" laptop with 2.3 GHz, 8GB RAM, 128 SSD: Normally $200, StackSocial is selling this refurbished laptop for $138 – or 31% off.
Dell Latitude E5450 14" laptop with i5 2.3 GHz, 8GB RAM, 128 SSD (refurbished) | $138 | StackSocial

This refurbished computer is a reliable and powerful laptop specifically designed for professional use. The 14" touch support screen display offers a comfortable viewing experience for work, multimedia tasks – and for streaming your favorite show or movie. The Core i5 2.3GHz processor allows for efficient performance for smooth multitasking and quick responsiveness. 8GB of RAM provides ample memory for running multiple applications simultaneously. 128 GB SSD enables quick boot times, fast storage access – and is more than enough space for your daily work-related files. Multi-port accessibility allows you to add external drives or other peripherals with ease. Reduce your carbon footprint, save a few bucks and be more efficient. Don't lose out on this one!