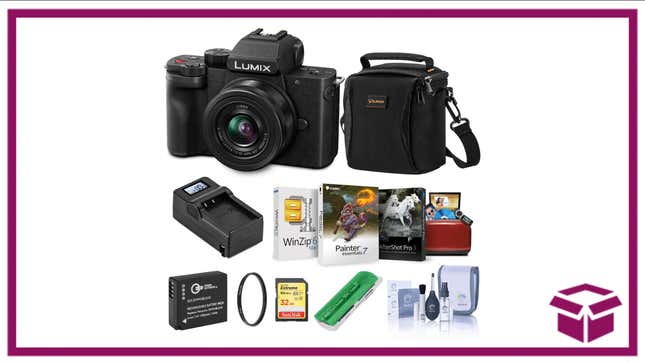 If you're looking for a new camera, we've got a great suggestion for you. Check out the Panasonic Lumix DC-G100, which is on sale at Adorama for just $548 right now, which is $200 off its normal price of $748. For 27% off, you get this camera as well as a 12-32mm lens and a free Mac Accessory Kit, all worth a whopping $844! Have we piqued your interest yet? We thought so. But here's a bit more about the camera before you decide to lock in your purchase, which, don't get us wrong, you definitely still should. Here's what you'll be getting.
Snacktaku Drinks Pepsi's Time-Jumping 1893 Cola Flavors
Panasonic Lumix DC-G100 with Free Accessory Kit | Adorama |$548
This camera doesn't disappoint. Imagine shooting smooth, high-resolution QFHD 4K 24p/30p videos and crisp FHD at 60p, all with the convenience and ease of a compact camera.  What sets the G100 apart, aside from its great picture, is its user-friendly features. Plus, it's super compact and lightweight even with a lens attached. The optional tripod grip helps you keep a steady hold on the camera with USB connectivity. And with the Mac Accessory Kit, you get $844 worth of goodies, like a SanDisk Extreme card, Corel Software Kit, Power2000 DMW-BLG10, and much more. Your'e saving a bundle here for a great shooter, so if you're on the fence, our advice? Just get it! You won't regret it.