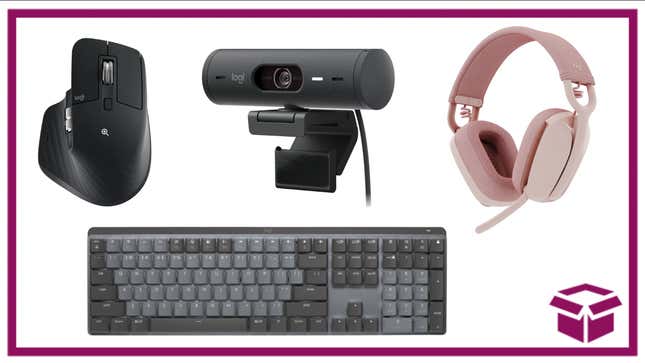 Hankering for some new hardware? Logitech's Spring for Savings sale is in full swing, and it's the perfect time to upgrade your gear or snag that gadget you've been eyeing for a while. Why? Well, when you spend $120 or more, you'll get a cool $20 off your order. But if you're looking to splurge a bit and spend $250 or more, you'll score a whopping $50 off instead. To claim these discounts, all you need to do is use the code LOGISPRING at checkout. Just remember, there's a minimum of 2 items per order to qualify for the sale.
Logitech Spring for Savings Sale | Logitech | Coupon Code LOGISPRING
Logitech is known for their top-notch tech gear, and with this sale, you'll find everything you need to elevate your setup. Choose from a variety of keyboards, mice, headsets, webcams, speakers, and more. Whether you're a gamer looking to level up, a work-from-home pro seeking to enhance productivity, or simply someone who loves quality gadgets, there's something for everyone here. The sale is going on through April 16, so be sure to lock in your picks before then! Heck, get something for your friends, too!