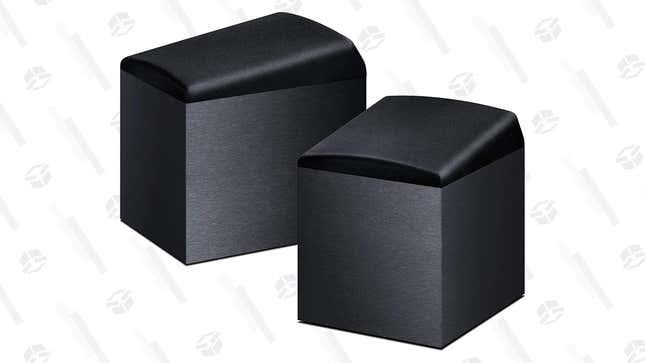 Add another dimension to your home theater setup with these $69 Atmos-enabled speakers. These add-on units work with your existing, Atmos-capable receiver to send sound upwards, bouncing off your ceiling and simulate the experience of a height effects speaker.
All of this adds up to a more immersive movie-watching experience. Imagine hearing the droplets of water rain down from overhead as Willy triumphantly jumps over the seawall to freedom. Sounds pretty cool right?
Better still, this is the cheapest we've ever seen this particular model and about half off the average price.
---