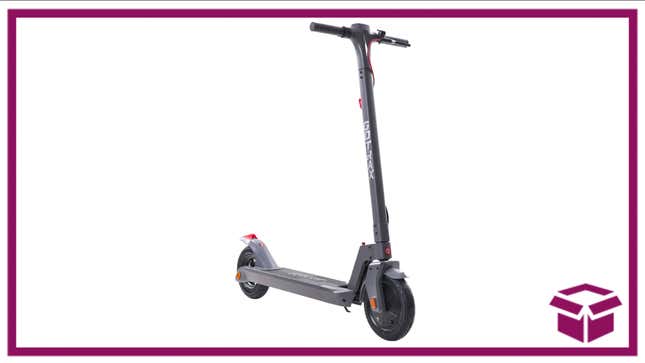 If you've ever wanted to own a scooter, now's the time to get one. Think about it: Fall is setting in, and you can get around on two wheels as you feel the autumn wind in your hair. The GoTrax XR Pro Electric Scooter can get you where you're going in no time flat, and it folds up for easy storage! And right now, you can save $150 on it when you buy it at Best Buy.
GoTrax XR Pro Electric Scooter | $350 | Best Buy
It has a large and easy-to-read digital display that shows you cruise control, speed, and headlight settings. It also has a bright LED headlight built into the handlebar assembly, as well as 8.5-inch tires that can help you navigate any type of terrain. This is a great and affordable way to make getting around a much simpler affair, and much cheaper than a car, of course. You've got some time to think it over, but don't miss out on one of the coolest ways to get from point A to point B this year.
Originally written by Brittany Vincent on 8/29/23 and updated with new information by Joe Tilleli on 9/05/23 and Miranda Martin on 9/19/23.