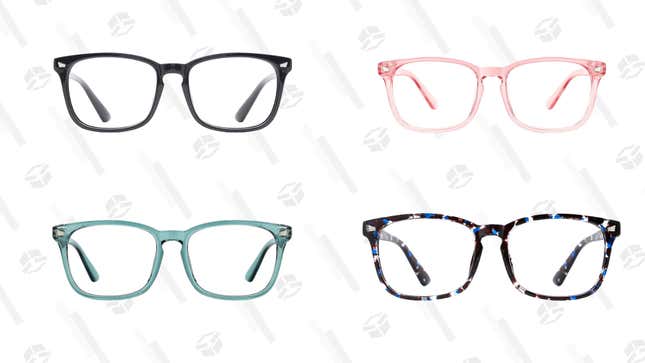 TIJN Blue Light Glasses | $14 | Amazon

If you're always on the computer like I am and need a bit of relief from the backlight, try investing in a pair of Blue Light Glasses. These TIJN pairs are discounted up to 35% across all color options, which means you can get a pair for only $14 for a limited time on Amazon. Most colors are $14, but some of the color options cost $15 to $17.
These glasses basically mask the blue UV light that comes from your laptop, phone, and even your TV. They are meant to aid against eye fatigue, which means you can finally push through and finish that essay or expense report, and start enjoying your entertainment-oriented screentime soon.
This post was originally published by Ignacia in July 2020 and was updated with new information on 10/4/2020 by Elizabeth Lanier.
---