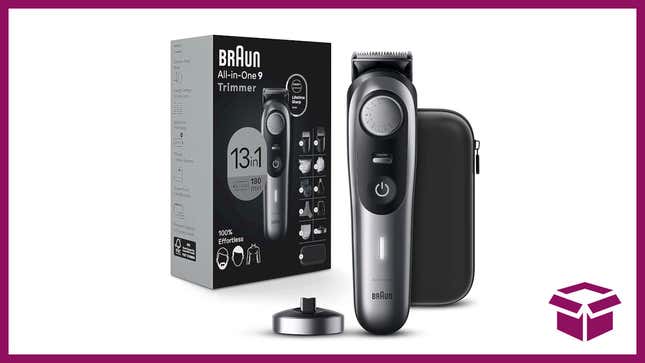 This Braun Shavers Sale means that there are a bunch of different shavers for just about everyone with up to 23% off at the moment. These shavers come with a wealth of features to make them worth using at full price, so saving big money on them while they're on sale is a great idea.
Braun Shavers Sale | Up to 23% off
One of our favorite options from the Braun Shavers Sale is the Braun 13-In-1 Trimmer, which is down to just $100 at the moment, thanks to the 23% discount. This particular shaver has 40 length settings, can be used all over the body, has a rechargeable battery, and a blade capable of cutting body hair with ease.