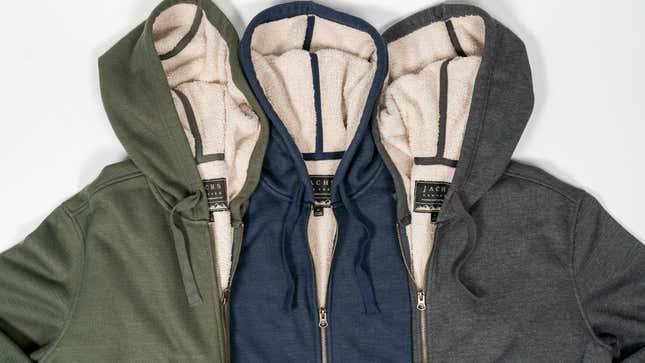 Hoodies are the perfect companion to any outfit. Not sure what the vibe is? Hoodie. Light breeze? Hoodie. Want to stay comfy? Hoodie. Jachs NY has a $32 hoodie sale right now, which means you can save up to $125 off your favorite styles. There are plenty of different ones to choose from while we soak up the final remnants of winter. 
$32 Hoodies | Jachs NY
Jachs NY has a wide variety of different hoodies to choose from. Grab a cozy sherpa lined waffle hoodie for soothing soft comfort. Opt for a fun color blocked hoodie for effortless style. Or go for your everyday fleece hoodie for a classic look. Whatever you choose, act fast — you won't want to miss hoodies at this price.