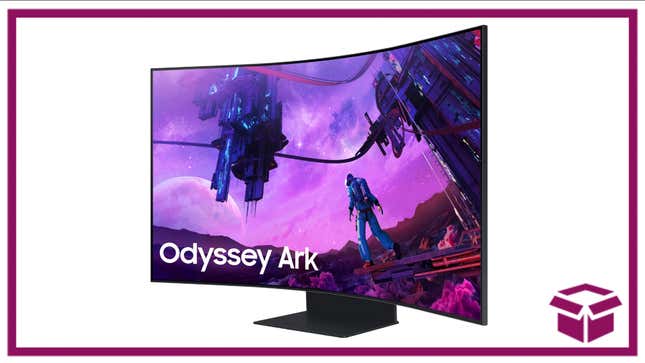 When it comes to gaming, bigger is always better: a bigger hard drive for storage, a better GPU for great-looking games, and a massive, honkin' monitor that makes it even easier to find that guy that shot you last round in a deathmatch so you can get your revenge. If you've always dreamt of gaming with a TV-sized display, now's the best time to make that dream come true. The 55-inch Odyssey Ark Curved Gaming Monitor is on sale for $700 off right now at Samsung. That's a savings of 23%, and well worth it to outfit your gaming battlestation for some of the year's hottest releases.
Snacktaku Drinks Pepsi's Time-Jumping 1893 Cola Flavors
55-inch Odyssey Ark Curved Gaming Monitor | $2,300 | Samsung
This monitor, aside from being absolutely massive, boasts a 4K UHD resolution (3840 x 2160) for stunning detail that pops. It also has a 165Hz refresh rate and 1ms response time for smooth, blur-free visuals that'll help you out in trigger-fast gaming situations. And it's curved, so it gives you that further immersion factor. Honestly, why wouldn't you want this thing? Better go lock in one for yourself now. This sale is going on now through April 16, which leaves you plenty of time to figure out whether this is a good investment for you. Take it from us: if you're an avid gamer, it totally is, and $700 off isn't anything to sneeze at. Grab yours before they're all gone.
This story was originally published by Brittany Vincent on 04/12/2023 and updated with new information by Blake McCourt on 4/18/2023.