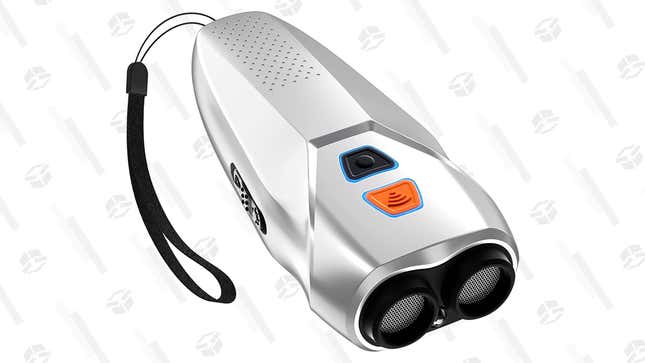 If you have an overly excited, overaggressive dog, this training tool could be a big help. It's designed to emit ultrasonic sounds that aren't perceptible to the human ear. It has two buttons for two different sounds. The orange button emits higher-intensity waves in deterrent mode with flashing waves that can drive away a fierce dog. The black button is for training mode which emits a lower-intensity sound that can aid in dog training to correct undesirable behaviors like stopping dog barking.
Dog Barking Control Device | $30 | Amazon
This anti-barking device is a number one best-seller on Amazon and right now it's available for 50% off.