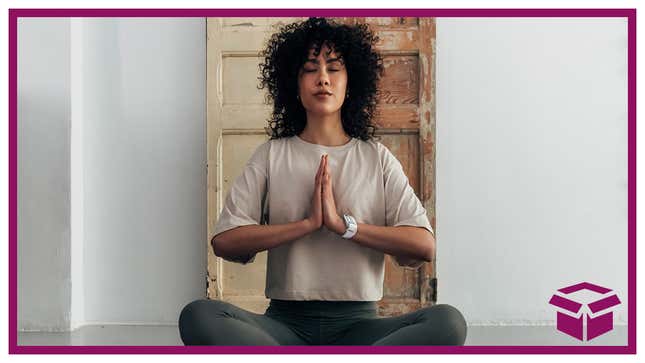 Not sleeping well? Need some help cutting your stress levels in general? Why not give the Apollo Wearable a try? This ingenious little device uses gentle waves of vibration to help your body relax and reduce stress, making it an indispensable accessory, especially if you're finding that the summer heat is getting you down in ways that simply sleeping more or meditating can't really change. The Apollo can give you a little bit of an extra push, and all you need to do is wear it!
Apollo Wearable | $349 | Apollo
How's it work? It's pretty interesting. Developed by neuroscientists and physicians, the Apollo is backed by studies that show Apollo wearers can get up to 30 minutes more sleep when worn consistently, and it's the first wearable that has been shown to significantly increase heart-rate variability to accelerate athletic recovery and improve cardiovascular fitness.
The Apollo is small and lightweight, and comes with both an elastic band and a clip. It's equally effective when worn on the wrist, ankle, or upper arm with the band, or when clipped onto your shirt, bra, or waistband. The ideal location is near a bone — wrist, ankle, chest, spine near the back of your neck, or hip. It runs via the Apollo app and is easily customizable. It's not a health tracker — it's designed instead to actually improve your health by strengthening your nervous system in a gentle and non-invasive manner.
If you're ready to see a change in your day-to-day stress levels, it might be time to give Apollo a try! Grab one today and see how it can help you.