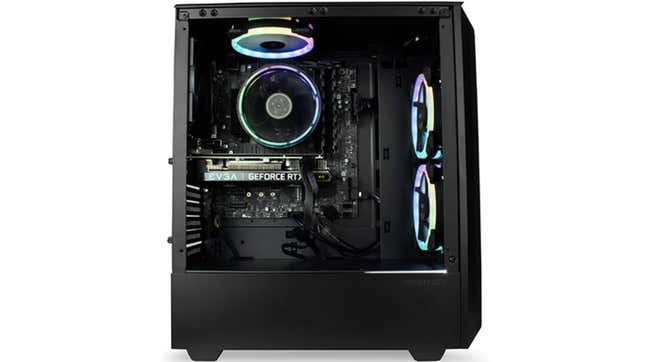 If you're in the market for a gaming PC with some real bells and whistles, this selection from Periphio may be the perfect match. The PC is rocking 500GB of SSD storage, a 1TB 7200 RPM hard drive, HD graphics, and 16GB of RAM for all your gaming, streaming, and multi-tasking needs.

Periphio Chimera Gaming PC Hexa-core i5 | $1,300 | StackSocial
Intel processors and Nvidia's latest architecture ensure that this PC provides a top-tier gaming experience. Drop into Fortnite, throw the game-winning touchdown in Madden, or take a lap in Forza Horizon 5. The Periphio Chimera Hexa-core i5 gives you everything you need to level up your game.