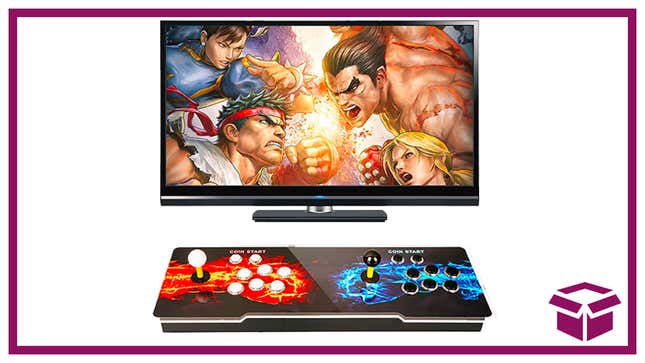 Count your quarters and put them toward something good—this retro arcade game console is currently $133 at StackSocial. This console somehow has 20,000 built-in games to satiate your thirst for nostalgia gaming. It can be connected to a PC, a TV, an Xbox 360, or even a projector for contentious Street Fighter tournaments on the biggest screen.
Retro Arcade Game Console | $133 | 29% Off | StackSocial
If you just like the feel of a retro arcade machine, this console can be used as a controller for your favorite modern games. I mean, it'll be harder to play, but that's the charm of an arcade machine, right? Anyway, grab this deal at StackSocial for $133 and get to gaming!