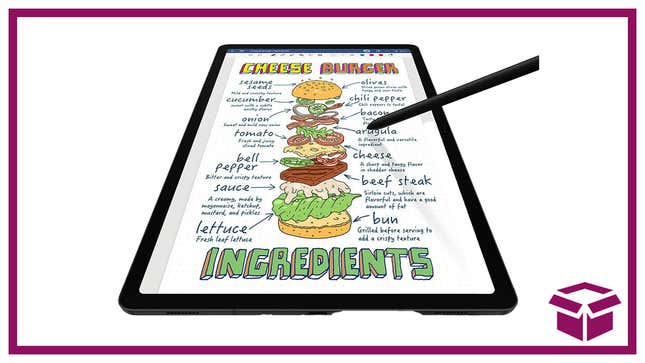 The start of a new school year is just around the corner. That means a couple of things: The summer has flown by before your eyes, and you probably will buy the student in your life some much-needed tech upgrades. If you're a remote or hybrid worker, it might also be time to upgrade your tech setup. Samsung's S9 Tab series might be the solution you need. And Best Buy is taking $120 off and offering up to $650 of trade-in value on the S9+ and the S9 Ultra, along with the rest of the S9 tablet family.

Samsung Galaxy S9 Tablet Ultra 14.6" 512 GB Wi-Fi with S-Pen | $1,200 | Best Buy
Each tablet features Samsung's Snapdragon 8 Gen 2 processor and 512 GB of RAM, which will give you more than enough power and space for your apps, photos, videos and more. DeX Mode creates a PC-like experience that allows you to open multiple windows and folders simultaneously, work from a taskbar, easily drag and drop files, and more. The long-lasting battery can keep up with a dynamic lifestyle – and for intense binge-watching sessions of The Bear. Designed with an Armor Aluminum frame, the S9 series is durable enough to take everywhere: It's designed to survive bumps and with an IP68 rating, is one of the only water-and-dust-resistant tablets currently on the market. The included S-Pen allows you to sketch or take notes by hand. And it features Super-Fast Charging, which allows you to continue to work or be creative while on the go. So, if you want to be more efficient and more creative, and get that promotion – or help your student towards their goals without breaking the bank, go to Best Buy and buy a Samsung tablet for you and for them.

Originally written by William Helms on 7/28/23 and updated with new information by Miranda Martin on 8/9/23 and by Mike Fazioli on 8/11/23 and 8/28/23.