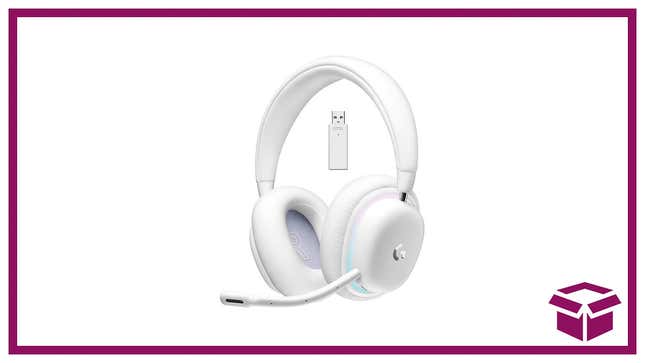 If you're a serious gamer, who loves playing games like NBA 2K23, FIFA '23, Madden '23, Call of Duty and the like, you know that having the ability to trash talk with your friends makes the experience much more fun. But finding a high-quality gaming headset that's both comfortable and usable for players of all ages and head sizes without busting the bank has been difficult. That is until now. Target has the Logitech G375 Wireless Gaming Headset for PC – for $200 when purchased online. That's 13% off its retail price of $230.
Logitech G375 Wireless Gaming Headset for PC | $200 | Target

As part of Logitech's Aurora Collection, this wireless gaming headset for PC is one of the lightest headsets on the market, weighing a mere 250g while maximizing comfort for all gamers, including those with smaller head sizes and those who wear glasses and earrings. The headset features on-ear audio mixing and a removable mic with Blue VOICE filters, so both your games and your voice sound their very best. The headset is specifically designed for multi-device gaming – you can connect to a PC or a mobile device through pro-grade Logitech LIGHTSPEED wireless, Bluetooth or 3.5 mm aux input, which allows for remarkably flexibility. And with a full-charge you can game for up to 16 hours. Plus, you can personalize the headset with LIGHTSYNCH RGB lighting with preloaded Play Mood animations and through ear pads and boom mics with different colorways. Play your way, be comfortable and save enough to buy another game.