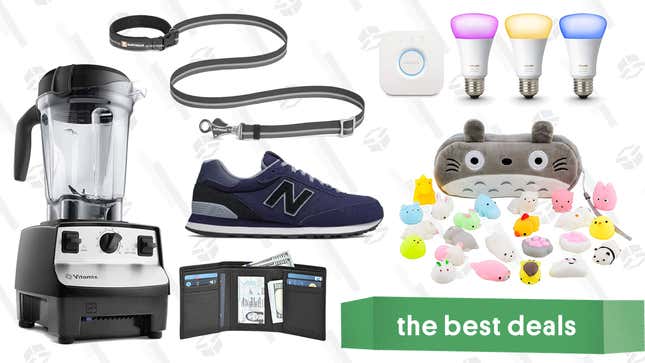 A New Balance sale, a reader favorite dog leash, and the best Philips Hue sale ever lead off Saturday best deals from around the web.

Bookmark Kinja Deals and follow us on Twitter to never miss a deal. Be sure to bookmark our Prime Day deals hub to be ready for the big day.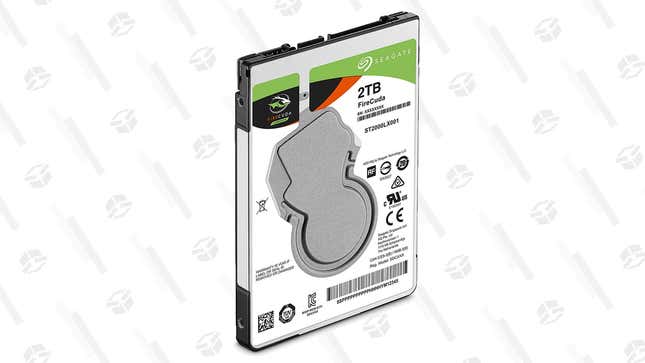 Seagate's FireCuda is one of the most popular PS4 replacement hard drives out there, mostly thanks to its built-in 8GB of flash storage that can speed up loading times, and you can get the 2TB model for just $80 today, or roughly $15 less than usual.

Even if you don't feel like cracking open your PS4, you could pop this into an inexpensive enclosure like this one, and use it as an external drive over USB.
---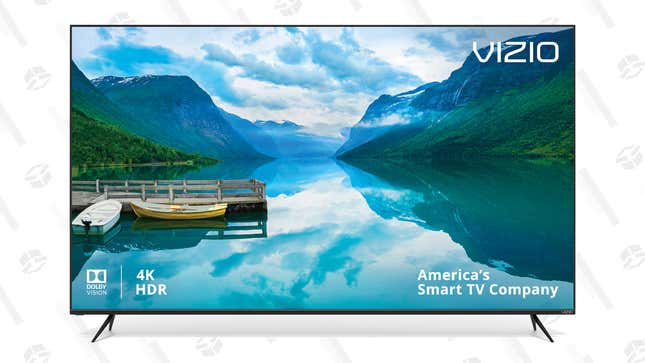 With 40 local dimming zones, Dolby Vision HDR support (that's the good one), and built-in Chromecast, Vizio's $650 5" Class M-Series 4K Smart TV is a bargain. We see this particular unit go for $200 more elsewhere.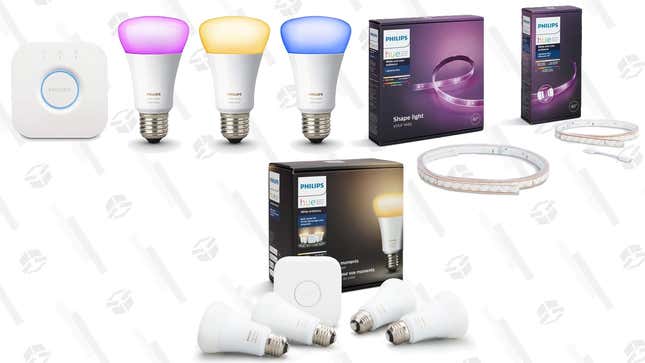 If you can get over the fact that they're refurbished (and they're, uh, light bulbs, so it shouldn't be too difficult), today's Amazon Gold Box has some of the best Philips Hue deals we've ever seen.

If you're just starting your collection, $82 for a three-bulb starter kit with a hub is absolutely ludicrous. That would currently set you back $140 new, and this sold for $200 for a long time.
If you already have a Hue setup, but you've been itching to install some smart, recessed strip lighting, you can get the Hue LightStrip Plus and an extension for just $60. That's 10 feet of full RGB smart lighting! The same bundle would currently set you back $105 new.
The rest of the bulb kits include either Hue White or Hue White Ambiance bulbs. The former is basically a regular light bulb that you can control with your phone or voice assistant, and the latter can change color temperatures (say, daylight for energy, warm white for relaxing), but can't display the full RGB spectrum.
Just remember, these prices are only valid today, and the best stuff will probably sell out early, so don't let the lights go out on this deal.
---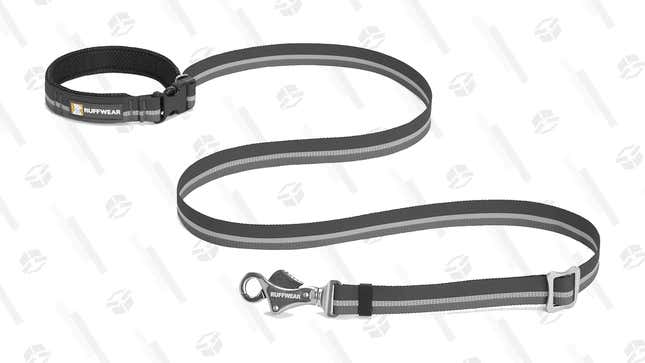 Even the good-est boys need a reliable leash. For giving your doggo just enough freedom, look to the Ruffwear Slackline leash, one of our readers' favorites. This durable leash also features an adjustable handle, so you can wear it around your waist and go hands-free on your next walk, if you want. It normally goes for around $40, so $20 is a great price, even though you'll have to $8 for shipping. But isn't your pupper worth every penny?

---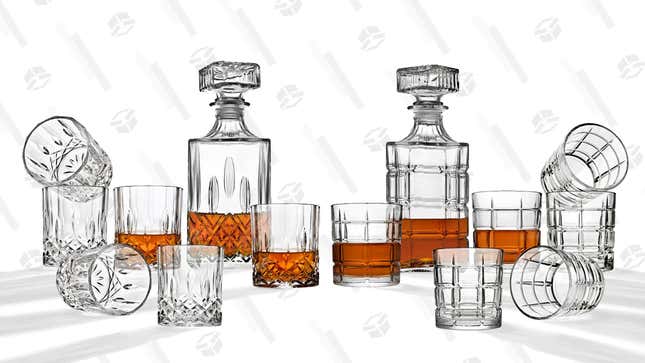 If you're at all like me, you love your single malts. And a delicious whiskey should be served in an appropriately awesome glass. Right now, Home Depot has two equally handsome Godinger Diamond Whiskey decanter and glasses 7-piece sets for just $15.
Drink up, it's Friday.
---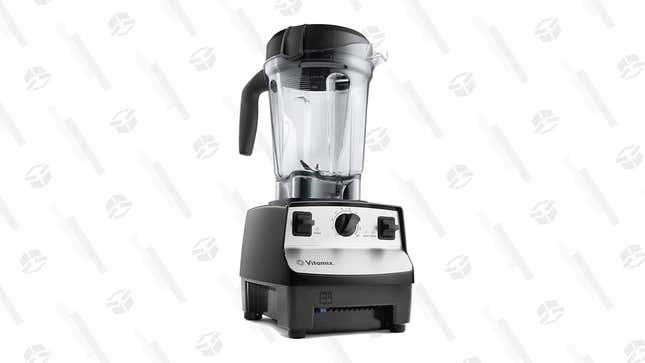 A refurb Vitamix blender is on sale today thanks to Amazon's Gold Box. This 64 oz. models feature blades made of the same stainless steel as airplanes, so they'll be able to purée the shit out of fruits and vegetables for super smooth soups and smoothies.

Better still, this blender is powerful enough to clean themselves. Just add water and some dish soap and blend your way to a clean container.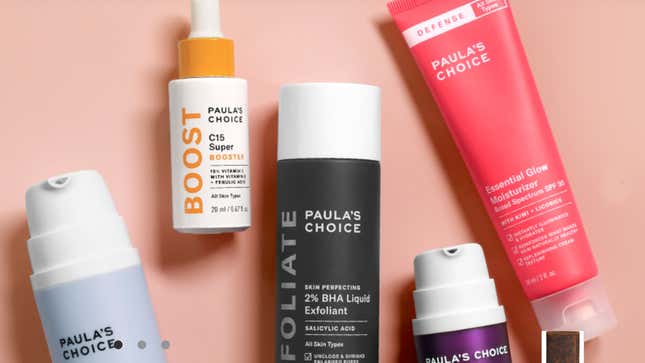 It would be the correct choice to take advantage of this skincare sale at Paula's Choice. Through Monday, take 15% off sitewide (excluding kits, sets, sale, and new items as noted on product pages). There's no promo code required, so why not pick up our favorite retinol serum and anything else you need for your face?

---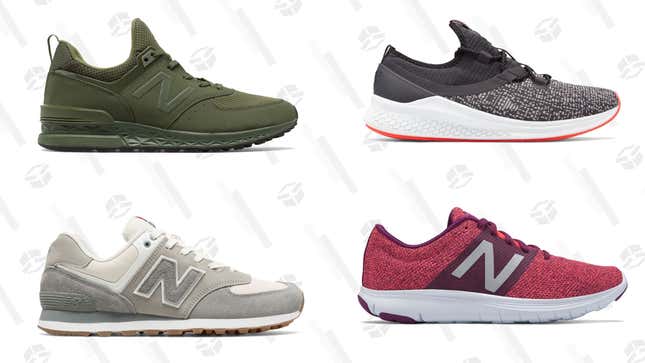 This weekend, step up your sneaker game thanks to Joe's New Balance Outlet. The retailer is currently offering up to 40% off men's and women's shoes (plus 24 styles for men and women going for 50% off), and 70% off apparel for men and women with their Spring Super Sale. But don't let these stellar prices through you off balance, since you only have until Monday to snag the styles that suit you.
---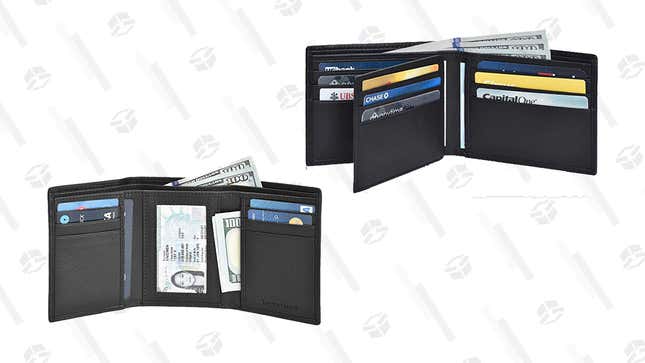 Need a new, sleek sleeve in which to store your cash? Check out this leather wallet Gold Box from Amazon. Most options are $12 or less and come with a lot of pockets for all your money, credit cards, photos of your kids, etc. So get out your wallet and pay up before this deal gets cleaned out.

Today's Best MEDIA Deals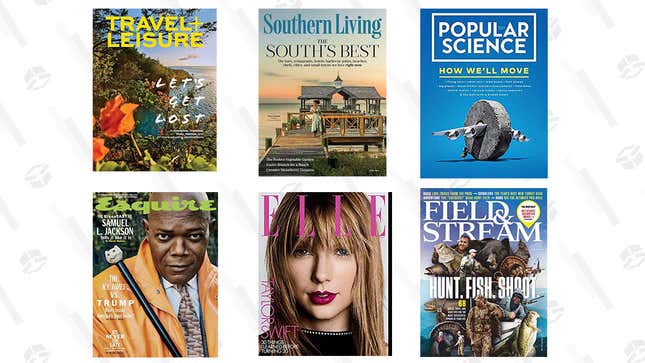 Whether you're into travel, fashion, food, or anything in between, Amazon has a year-long digital magazine subscription to sell you today. Great deals starting at $4 are available for digital titles like Travel + Leisure, Esquire, Field & Stream, and Elle in today's Gold Box.
Today's Best Gaming Deals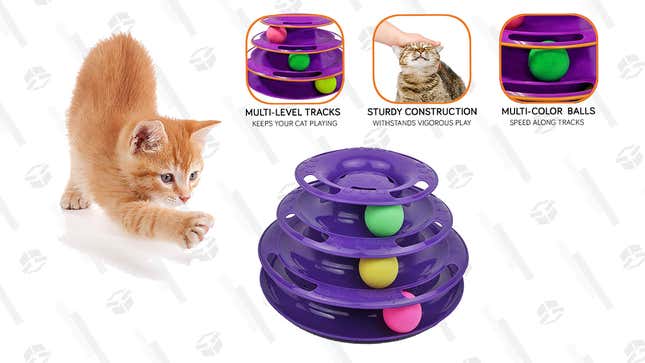 Does your cat need a box to sit in? This one is available for $8 if you use the coupon code P9DMSMIT. Oh, and as a bonus, you'll get this purple tower thing.
I dunno what it is, but cats can look at it while your little nugget sits in the $8 box. It could be a fun toy, if you convinced your cat to play with it, but, well, we all know how that turns out.
---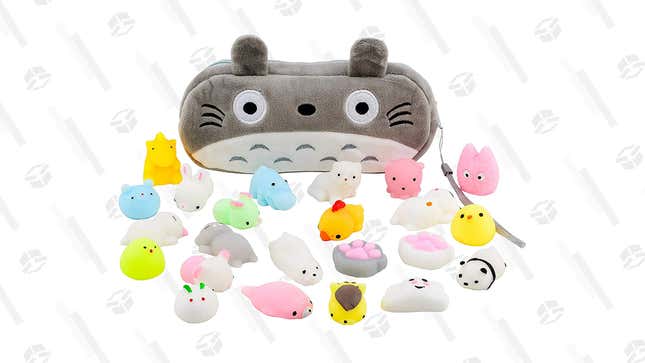 Ever see something so cute you just want to squeeze it? That's how I, and also your kids, feel about these Mochi toys that are specifically made for squishing. Now you can get a pack of 20 adorable unicorns, cats, pandas, chicks, and hippos in a plush cat bag for just $16. Put them in your little ones' Easter baskets, or use them yourself as little stress balls.
TECH
HOME
LIFESTYLE
MEDIA
GAMING
Deals You May Have Missed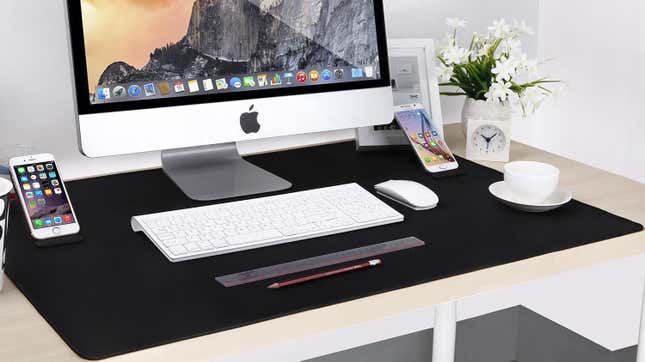 "Why don't they just make the whole desk out of mouse pad," I'm sure you've asked yourself countless times. Now, you can cover nearly six square feet of your workspace with soft-touch padding for just $12 by clipping the 8% coupon and using promo code L2363MVO at checkout. It even includes a few helpful features like pen loops, a card holder, and even a kickstand for your phone.
---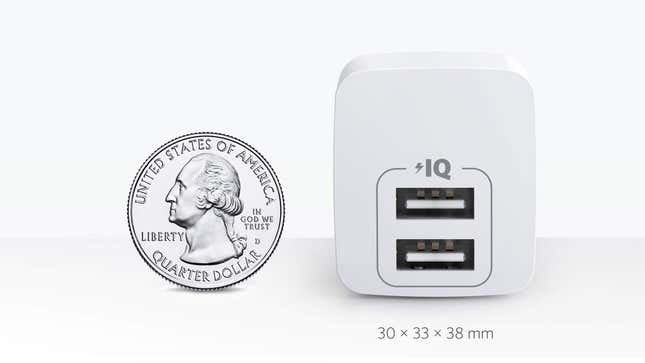 Anker's newest PowerPort wall charger is its smallest one yet, and you can grab two of them for just $13 on Amazon today with promo code ANKERTP2.
The PowerPort Mini isn't much bigger than the power brick that came with your iPhone, but it includes folding plugs, two ports, and 12W of power rather than just 5W. Literally everything about it is better.
That power is split between the two ports, so while it can charge an iPad at full speed if it's the only thing plugged in, it'll drop down to half speed if you plugged in a second device. But even so, that's perfectly fine for overnight charging, and this thing is small enough to fit in any bag.
---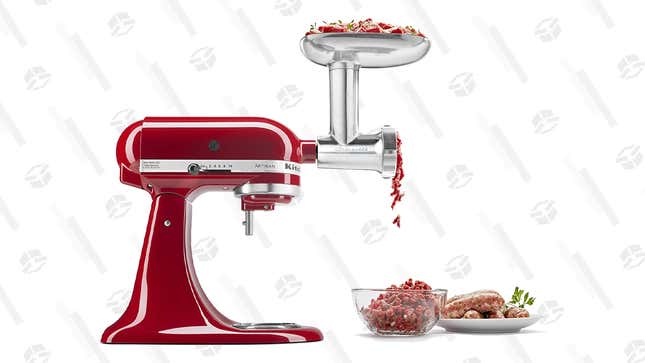 Any burger lover worth their salt knows that grinding your own meat is absolutely essential if you want the best possible results, and if you already own a KitchenAid, you can add a fancy, metal grinder for just $53 today, $20 less than usual.

Want to control exactly how much fat is in your burger? Want to create beer and chorizo blends? Want to actually see how the sausage is made... by making your own sausage (with an extra adapter)? This is a no-brainer kitchen purchase.
---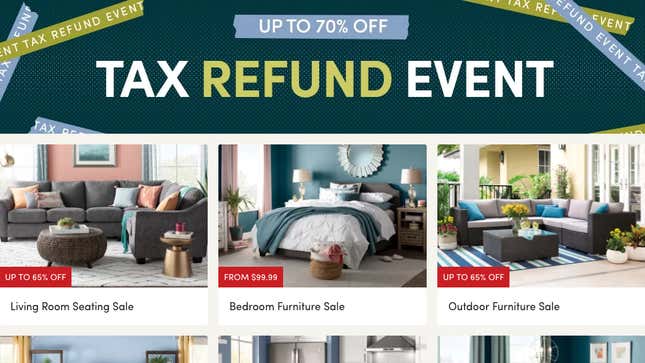 If you owed money on your taxes this year, I'm deeply sorry. I've been there. But if you found yourself to be flush with cash after filing, why not reinvest that refund into your home? That's what Wayfair wants you to do, anyway, and they're giving you and extra push with their Tax Refund Event, going on now. Take up to 70% off everything from area rugs, major appliances, and closet systems, to outdoor furniture, mattresses, and entertainment centers. Finally, the IRS is good for something.

---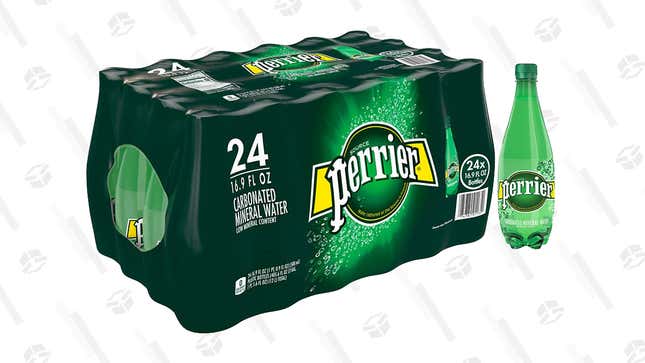 Growing up, I always thought people who drank carbonated mineral water, like Perrier, were so fancy. I still think that and right now, you can pick up a 24 pack of Perrier from Amazon for under $14 today. There's no flavoring here, just bubbles.

This current price is the lowest we've ever seen, so drink up with, preferably, your pinky up.
---
Next time there's a storm, you could spend $5 on a drugstore umbrella that will last approximately 40 seconds before disintegrating into flying shards of metal, or you could invest in a Blunt umbrella for 20% off with promo code JAN312019.
Blunt umbrellas feature rounded safety tips to avoid poking anyone in the eye, include a special pocket for a Tile device tracker, and most importantly, can withstand winds of up to 72 mph (in the case of the standard model, others are lower). For reference, tropical storms become hurricanes at 74 mph, so if your Blunt ever succumbs to the wind, you probably have bigger things to worry about. You can see it in action in the video above, which never fails to impress me.
This deal is valid on the full-sized Blunt Classic, the portable Blunt Metro and the new Blunt Lite UV. The code should work for any color as long as it's sold by BLUNT USA - it won't work on listings sold by Amazon directly, or other third party sellers.
---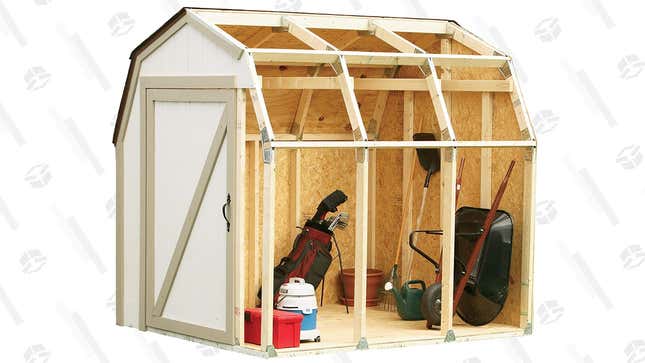 A shed is a magical place where you can collect tools, lawn care equipment, golf clubs, and other detritus that you have no room for in your home, without, like, just piling it up in your yard for all the neighbors to see. Nobody's ever going to get on you to clean your shed, because its whole point is storing crap so that your home and garage can be clean themselves.

So, say you want a shed (you do). This $49 kit from Amazon includes all of the metal brackets you'll need, plus a materials list and building instructions. You'll need to provide the 2x4 lumber from elsewhere, but the kit is designed in such a way that you'll only have to make 90 degree cuts, so it should be about as simple as a construction project can be.
---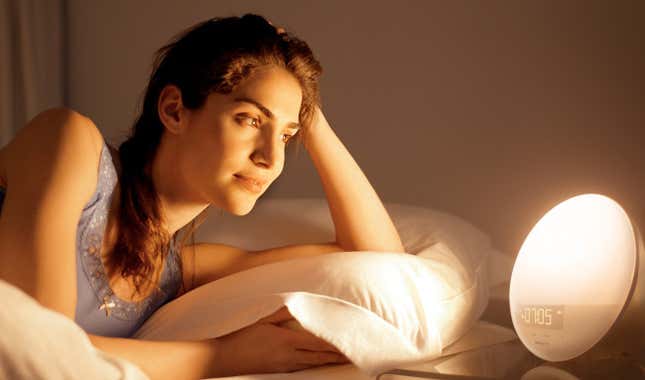 Phillips' insanely popular Wake-Up Light is here to change your life. This is the best model in the lineup, and includes an FM radio and natural sounds to wake up to. Grab it right now on Amazon for $95, the best price they've listed in over a year.

Unlike an unsympathetic traditional alarm clock, the Philips Wake-Up Light eases you awake with a gradually-brightening light that simulates a natural sunrise, which is how humans are designed to wake up anyway. After the light gets you out of your REM cycle and ready to wake up, an audible alarm will finish the job at the time of your choosing. Plus, it also doubles as a very warm and pleasant reading light as you're getting ready to go to sleep.
---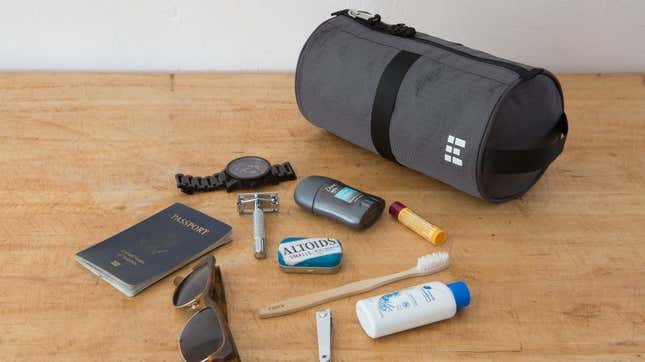 Luggage gets all the attention, but if you ask me, the most important piece of travel gear you can own is a good toiletry kit. This one from Zero Grid is made from water-resistant ripstop nylon (which is just as important for keeping liquids in as it is keeping them out), and carries a 4.4 star review average. Get it for an all-time low $10 today with promo code YTOBWWJ9.
---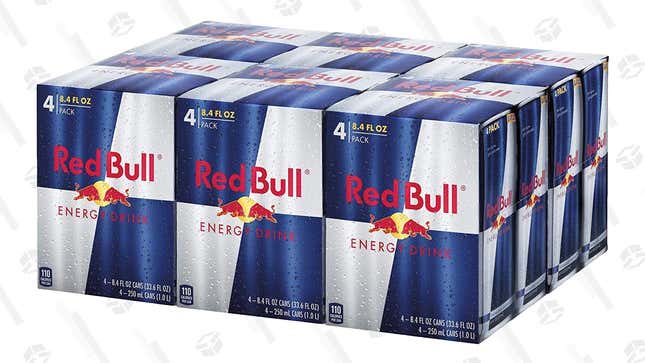 Energy drinks will probably kill you, but if you can't go without the pick-me-up, Red Bull is probably the least disgusting option out there. And anyone who's ever bought an emergency can at a gas station knows that any deal under $1 per can is pretty eye opening. Just be sure to use Subscribe & Save to get the best price; you can always cancel after your first box ships.

If you prefer the larger 12 ounce cans, that 24-pack is an equally good deal.
---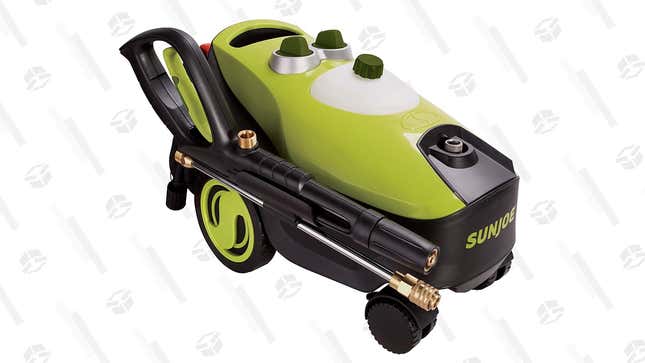 You might not think you need a pressure washer, but after spending 10 minutes on r/pressurewashingporn, you'll have your credit card out. For a limited time, Amazon's marked down a powerful Sun Joe washer down to $119, a new all-time low.

At 2030 PSI, this is more than powerful enough for most household jobs, and its 360 degree caster wheels make it easy to maneuver around your patio while you blast away all of your past regrets and painful memories all of that dirt and grime around your home.
---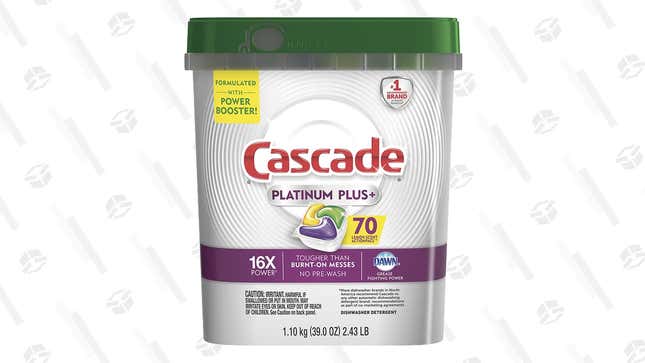 You need dishwasher tabs anyway, so you might as well get them on sale. Clip the $5 coupon and use Subscribe & Save to get 70 Cascade Platinum Plus+ tabs delivered from Amazon for just $14. Just remember to cancel the subscription if you don't want to keep receiving them.
---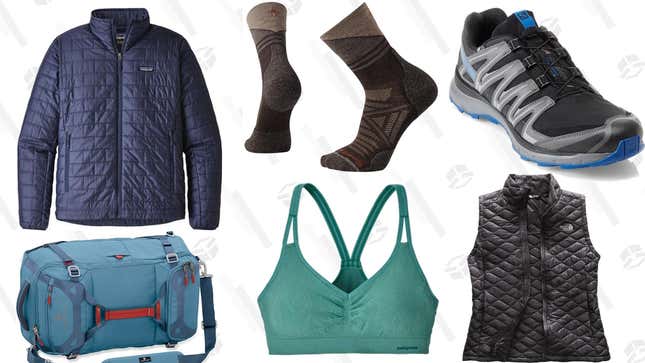 The beginning of spring is the best time to save on winter clothes for next year, and REI's end-of-season clearance is proof positive. For a limited time, over 5,000 cold weather products are on sale, with an extra 25% off at checkout.

Note: Several items are only on sale in certain color/size combos, and only products with listed sales will receive the extra 25% off.

Save on a Patagonia's essential Nano Puff jacket (men | women), spring-friendly R1 pullover, or ever-popular Torrentshell raincoat (men | women), stock up on high quality merino wool hiking socks, and upgrade your water bottle to Hydro Flask. Your best bet though is probably to head to REI's sale page, and sort by your favorite brands.
That's really just the tip of the iceberg though. There are thousands of deals from hundreds of brands, and you can find them all here. Just remember that you won't see the final price until you get to checkout.
---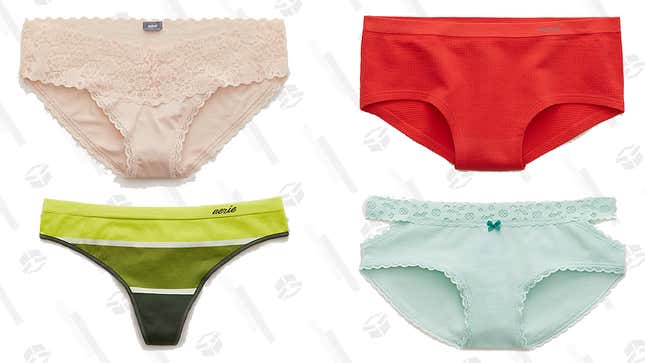 I've said it before and I'll say it again: There is no such thing as too much underwear. Aerie apparently agrees. Right now, you can choose 10 pairs from a spectrum of select styles, from boybriefs to thongs, for just $30, which, yes, essentially means you're getting underwear for $3 per pair. Pretty good considering they usually go for somewhere between $9 and $12.50 each. Use promo code CHEEKY and stock up now.
---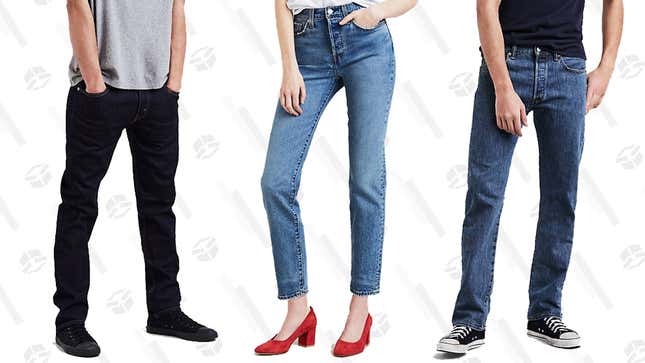 Everyone needs a good pair of jeans, and if you need more than one pair — or a man, woman, or child in your life needs a pair, too — this deal is for you. Right now at Levi's, you can get 30% off your order of $100 or more, plus free shipping, with code GOFORIT, hence why it's a good time to stock up. The promo applies to regular-priced and sale styles for men, women, and kids, so truly everyone can dive into some new, discounted denim.
---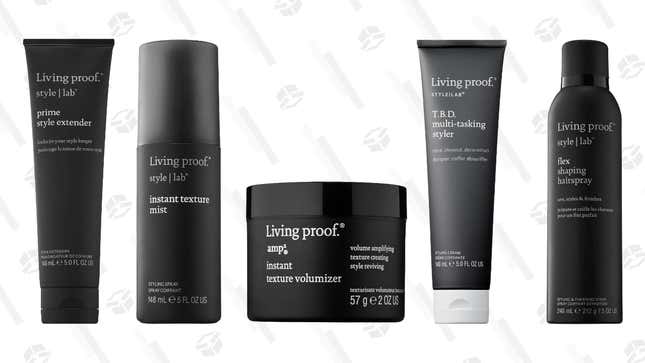 No matter what 'do does it for you, Living Proof has a styler to make it look great. Now, you can save on a whole range of products from the MIT-developed brand at Sephora.

There are nine full-size stylers marked down, plus the mini-versions of a few, too. The T.B.D. Multi-Tasking Styler, an all-purpose cream, is perhaps the most versatile of the bunch, though I do love a good texturizing spray, and this Instant Texture Mist fits the bill. There's also a Molding Clay, Forming Paste, Control Hairspray for those who need a firmer hold. But no matter what high-tech styler you choose, you can't go wrong, because they're all $13 or less. Check them all out here, and be sure to pick out your perfect product match before it sells out.
---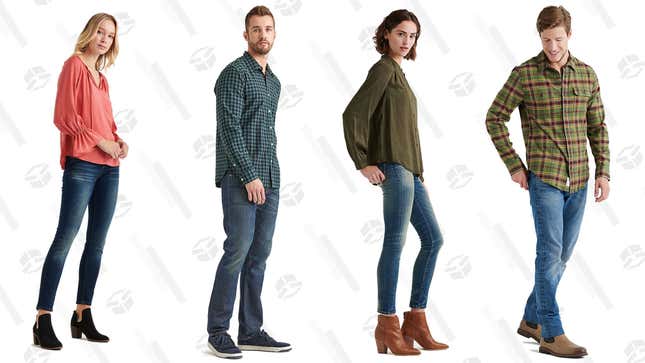 Lucky you: Today, you can get stock up on a slew of bohemian-cool clothes that also happen to be marked down significantly. Lucky Brand is taking 60% off sale styles for men, women, plus, and kids, meaning you can fill your closet with shirts, tees, jackets, pants, and beyond that make you feel like you just found a four-leaf clover. Don't press your luck; stock up on apparel before this sale's lucky streak is over.
---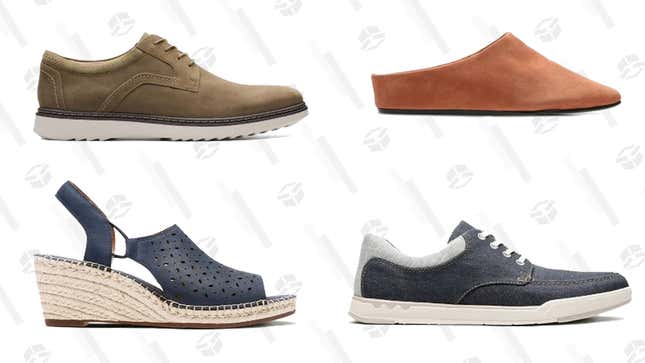 New shoes, new you — I know that's not the saying, but it should be. Especially because Clarks is taking 20% off a selection of warm-weather styles for men, women, and kids that are sure to put a spring in your step this season. Just use promo code APRIL to pick our your marked-down pair before this shoe deal walks out on you.
---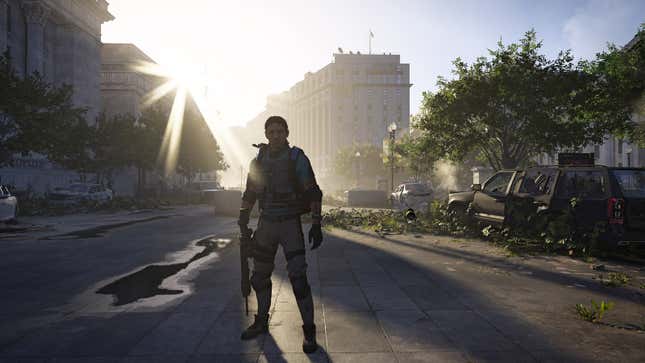 The Division 2 is a rarity these days: an online loot shooter that actually launched in a usable (and fun!) state. If you were waiting on a deal, wait no longer, MassGenie has it for $45 on PS4 with promo code TCTD2PS4SE.

Note: I know you've probably never heard of this site, but I bought a copy of RDR2 from them awhile back, and it shipped promptly and arrived faster than expected.
---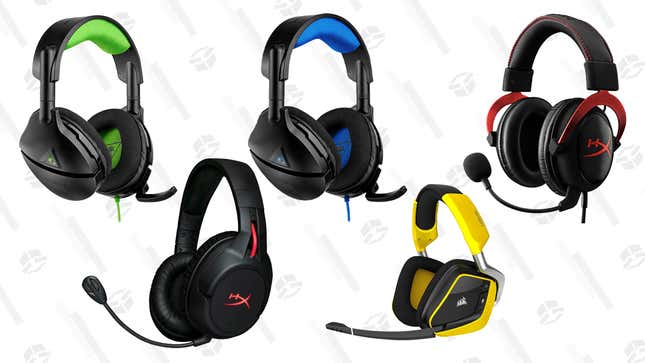 Looking for a pair of headphones? The ones you're looking at are probably discounted in Best Buy's eBay storefront right now.

Some, like the HyperX headphones, are reader favorites. Here are a few that I like:
---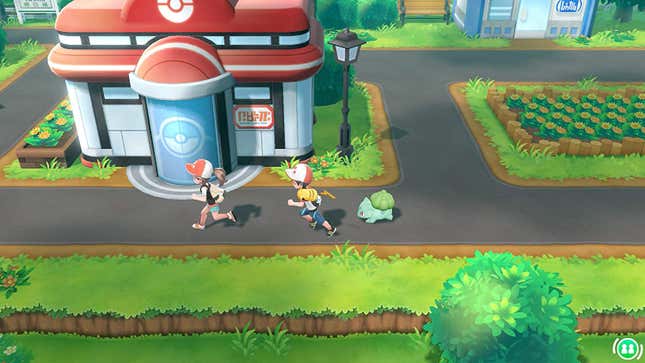 If you haven't picked up the nostalgia bomb that is Pokémon: Let's Go Eevee/Pikachu, you can grab either one (hint: get the Eevee version) for $50 today on Amazon, or $10 less than usual.

These games are basically modern, 3D remakes of the original Red and Blue games that you played on your Gameboy, and while they're a bit easy by modern Pokémon standards, the series has never looked so good.
---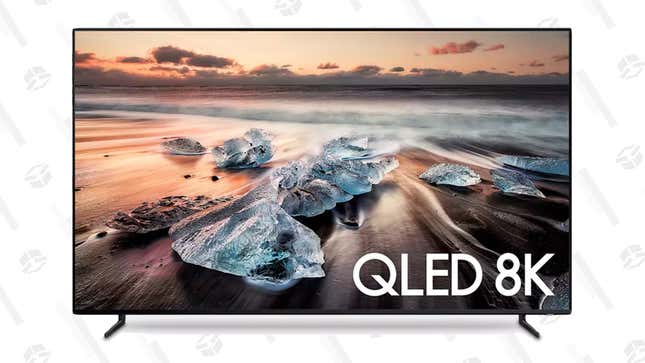 Unless you're obscenely wealthy, you should probably go peruse some other deals, but you don't see legit $3,000 discounts every day, so I feel like we had to post about this 82" 8K (yes, 8K!) 2019 Samsung QLED TV.

8K content isn't really a thing that exists in any meaningful way yet, but the upscaling engine here can make HD and 4K content look better than it might on a 4K TV. The Q900 also has all the Samsung bells and whistles that you'd expect, including the awesome ambient mode, which lets your TV blend into the wall when not in use. This model sells for $10,000 pretty much everywhere around the web, but Massdrop has it marked down to $6,999 today, if you're so inclined.
---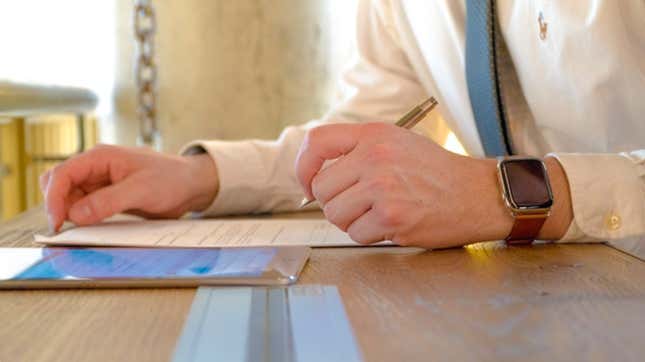 Filippo Morato's Suave wallet has proven to be a hit with our readers, and now, he's back with some high quality leather Apple Watch bands, at affordable prices.

Starting at just $27 on Kickstarter, the straps are made from full grain, vegetable tanned Italian leather, and include high-end touches like leather band retainers and burnished edges along the entire length of the strap. They sent me one to try out, and even after wearing it nonstop for several days, it's still got that new leather smell. It's incredible soft on the wrist (no tugged hairs to speak of), and of course, it looks great. It's high-end leather, so how could it not?
The campaign has about a week to go, and was fully funded within the first hour.
---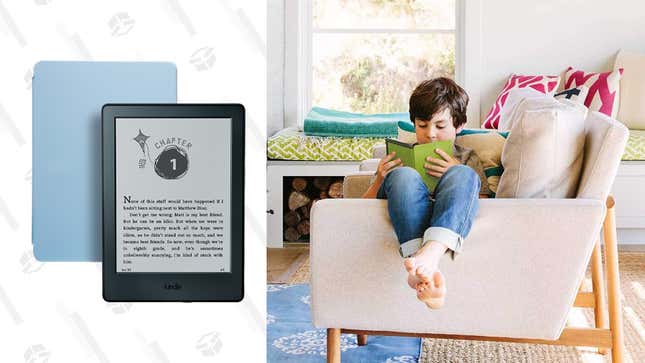 For your lil bookworm, Amazon's offering an awesome Kindle bundle, packed with with an ad-free e-reader, a cover and a two-year warranty, for just $60. This particular model lacks a screen light, so you'll need to turn on a lamp to keep reading.

Choose from 8 different covers to match your baby futurist's style.
Better still, Prime members get unlimited access to over a thousand titles. If you play your cards right, the $60 could be a small price to pay for your own digital library.
---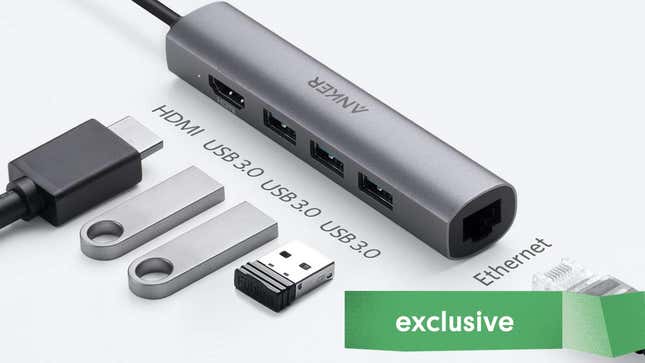 USB-C has been great in a lot of ways, but it's going to be a long time until all of our accessories use the new connector. So if you have a laptop, tablet, or even phone whose only physical connection to the outside world is a USB-C port, you're going to need a dongle.

Luckily, this space-saving option from Anker includes three USB 3.0 ports, an HDMI port, and even an ethernet port, and you can add it to your bag for just $36 today, down from the usual $55. You'll need to clip the 10% coupon on the product page, then enter code KINJACBA at checkout. Just don't plug in any flash drives if you don't know where they've been.
---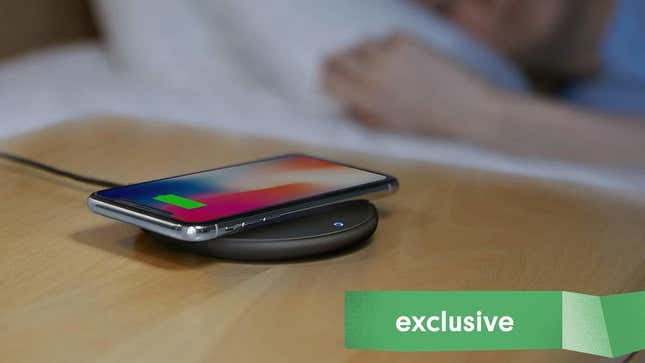 Most Qi wireless chargers can charge select Android devices at 10W speeds, and iPhones at 5W. But a select few are able to max out the iPhone, and eke out 7.5W on Apple's handsets...for a price. But with today's exclusive deal on Anker's PowerWave charging pad, you're barely paying a premium.

Promo code KJWIRELESS will bring the pad down to $12 at checkout, which is half its usual price, $5 less than its current sale price, and the best deal we've ever seen on a 7.5W Qi charger. The only catch is that you'll need to plug it into a Quick Charge 3.0 USB port for it to operate properly, as it customary for 7.5W chargers, and it doesn't include one in the box. You likely have one lying around somewhere, but if not, Anker would be happy to sell you one separately.
---
Peak Design's Travel Line backpack system is incredibly well thought out, incredibly well made, and...incredibly expensive. Huckberry's here to help with that last part today, at least a little bit. For a limited time, $370 gets you the backpack with the tech kit and the wash kit (a toiletry bag), both of which are designed to nest perfectly inside the backpack, no matter which side you open it from.

Peak Design gear almost never goes on sale, so if this has been on your radar, or you're shopping for that special someone who loves to travel, this $50 discount is about as good as you're likely to see for a long time.
---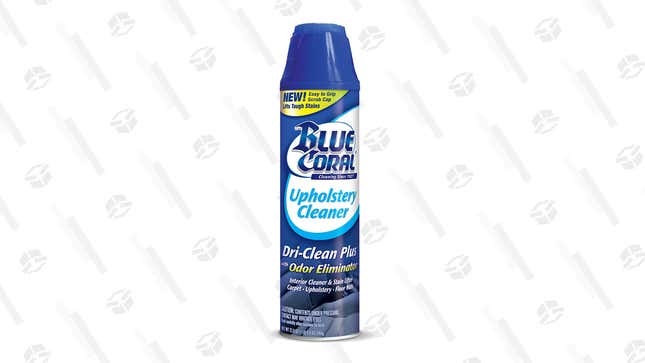 Couch stains are the worst because you can't, like, throw your entire sofa in the washing machine. That's where upholstery cleaner comes in. This Blue Coral cleaner comes highly recommended by our resident cleanliness expert Jolie Kerr for erasing small stains that pop up on your couch, car interiors, other upholstered furniture, whatever, and today, it's down to just $4. Even if your surroundings are somehow stain-free, you should probably just keep it on hand in case disaster strikes.

---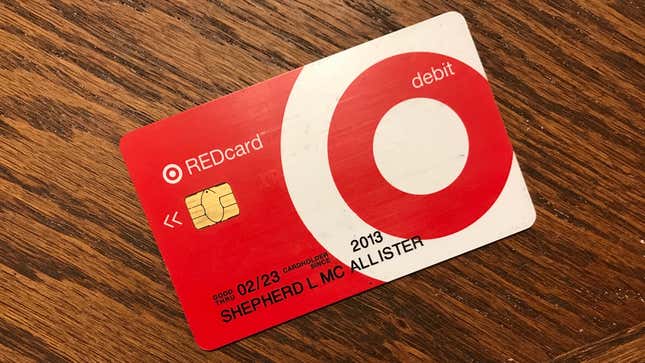 Offering 5% off basically everything, free shipping, and even a debit card option, the Target REDCard has long been one of the best retailer credit cards out there. And from now until April 6, it's even better, as cardholders can take an extra 5% off (in addition to the 5% cash back) online orders with promo code REDCARD.

If you don't already have the card, it's probably too late to take advantage, but you can apply for one if they ever run the deal again.
---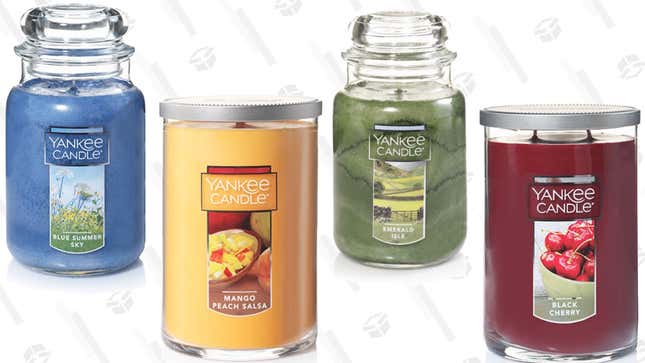 Yankee Candle often runs deals on specific sizes and types of candles, but today, if you buy any two (full priced) jar or tumbler candles, you can pick out two more for free with promo code GET2SP19. Any size jar or tumbler, any scent; as long as they aren't already discounted, they're fair game. You can mix and match different sizes too, but just note that the two cheapest candles are the ones you'll get for free.
---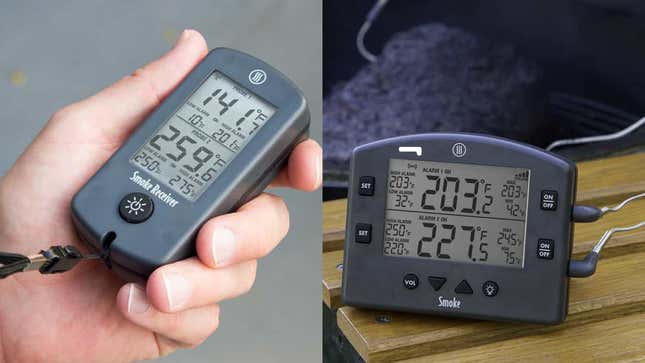 The sun's out, the temperature's rising, and it's time to smoke some meats. If you don't want to take any chances with your dinner, ThermoWorks dual-probe Smoke thermometer is a great accessory to monitor your barbecue's progress, and you've got a rare chance to get it on sale today.

It includes a base unit with a large screen to show you the two probes' temperature, plus a wireless lanyard so you can leave the grill while still keeping an eye on your temperature. And of course, you can set a min/max temperature for each probe, and get an audible alarm if the smoker needs your attention.
The Smoke sells for $99, but ThermoWorks just marked open box models down to $76, for a limited time. That's an extra $23 you can spend on brisket.
---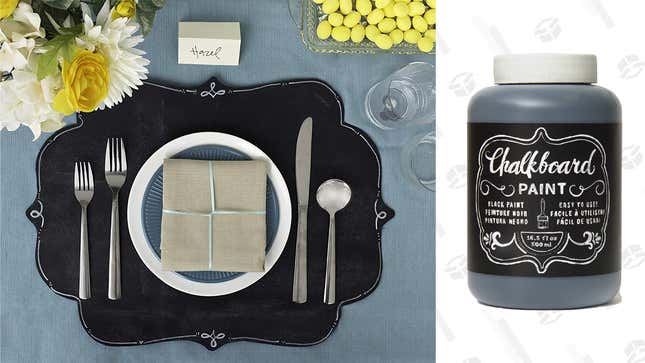 The DIY possibilities are endless with this discounted Chalkboard Paint from Amazon. Fancy up your mason jars, create a mini chalk board, or inspirational quote frames, you're only really limited by your imagination (and the 16.5 ounces of paint) here.
This $7 price is the lowest we've ever seen, so stock up.
---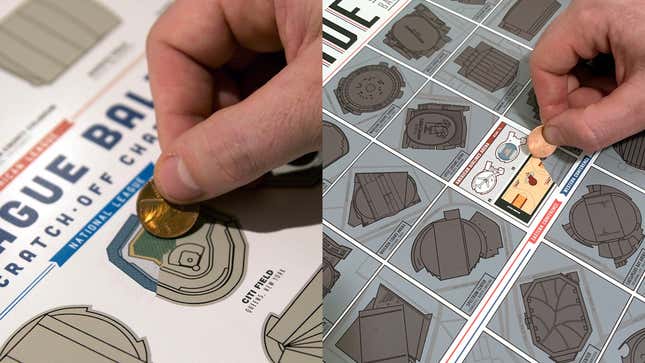 There's always that one person in your life that has nothing on their walls (and that person might be you!). Add some awesome to someone's life, or upgrade your own bare walls with rad prints during this 25% off sitewide at Pop Chart with promo code POPINTOSPRING.

We're big fans of their fun and interactive scratch-off posters, including the new MLB and NBA series, which let you scratch off ballparks and arenas as you visit them. For the less sports-inclined, they also have scratch-offs for essential films, novels, and graphic novels.
But the scratch-offs barely, uh, scratch the surface. The stunningly detailed Football Clubs of Europe print is perfect for any soccer fan. And of course, you can never go wrong with the classics like the Birds of North America, The Very, Very Many Varieties of Beer, and the iconic Cosmic Exploration chart. Seriously, there's so much great geeky stuff here, there's surely something that you'll like. Enter the code POPINTOSPRING at checkout to see your discount, which will also work on hanging supplies like frames and poster rails.
---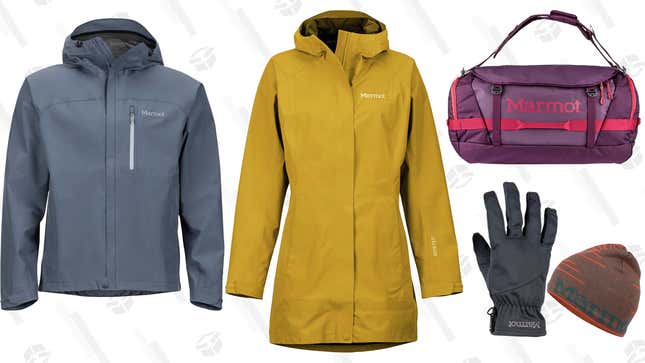 Spring showers and summer storms are fast approaching — I mean, it can't always be warm and sunny. Be prepared the next time clouds roll in with rainwear from Marmot, now on sale at Backcountry. Included among the deals is our favorite Marmot Minimialist Jacket (hood brim included), along with many other jackets, anoraks, and other necessary rain gear. Get what you need to stay dry before this sale washes away.

---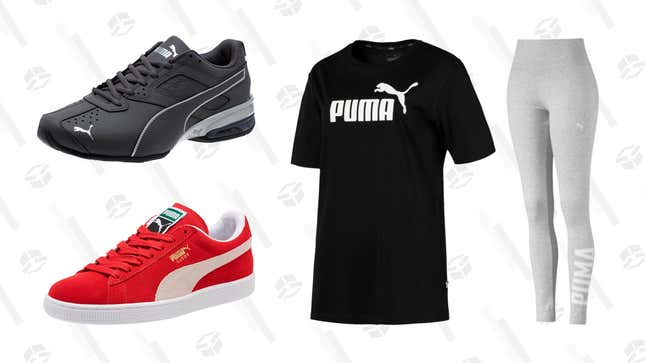 Better weather means catching up on your outdoor fitness goals, and for PUMA, that means catching up with you. The athletic wear brand is taking 40% off select spring styles, plus free shipping on all orders. That means trendy sneakers and apparel for workouts and beyond are going much less than usual, so use promo code GOODS19 and stock up for a new season.
---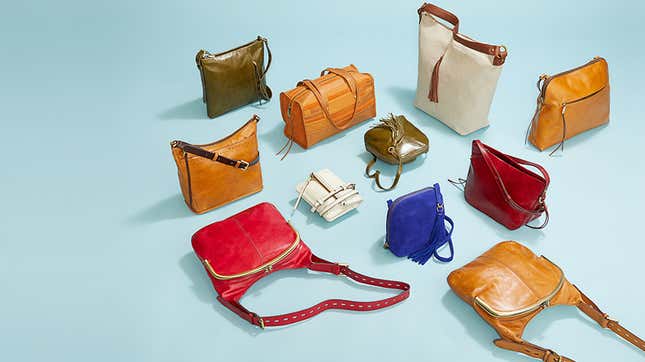 A new season calls for a new handbag. Add one of these Hobo purses, any of which would be perfect for spring, to your collection for less than usual thanks to a sale happening now at Nordstrom Rack. A wide selection of leather totes, shoulder bags, crossbody bags, clutches, wallets, and more are available for about half off, so all your stuff can travel with you in style. Just be sure to choose your new go-to bag before it sells out.
---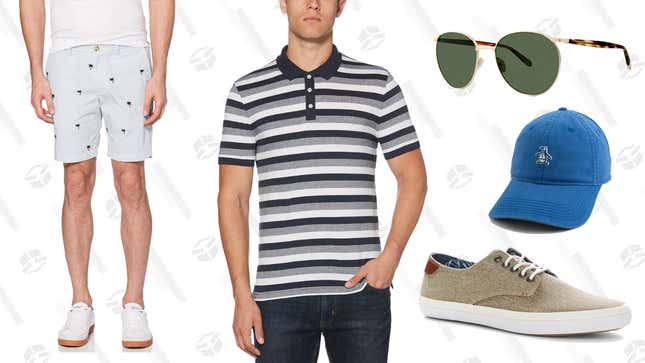 New on-sale spring styles await at Original Penguin. Right now, take an extra 40% off select styles, including cool button-downs, polos, tees, shoes, shorts, pants, and swimwear. No need to use a promo code, just snag your clothes ASAP, since this sale ends tomorrow.
---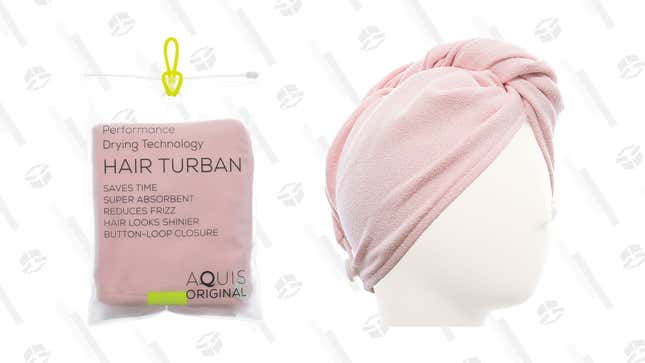 Microfiber hair towels are responsible for completely transforming my hair into a shinier, less frizzy version of itself, and today, my favorite brand of microfiber hair towel is a few bucks off. Aquis's Original Hair Turban in pink is just $17, compared to the usual $21 price tag. Hair turbans have the added bonus of allowing you to wring out your hair hands-free, so you can go about the rest of your post-shower routine more easily. If you're not concerned about messing with your curl pattern, it's deal you'll want to soak up before it dries out.

---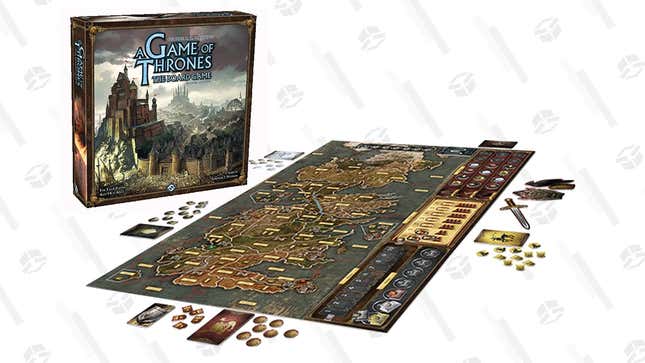 You might not expect much from an original board game based on a hit TV show, but the Game of Thrones board game is actually excellent (though devoid of sex and incest).

So if you've been pacing your house, waiting impatiently for April 14, pick it up for $48 today to pass the time. That's not the best price ever, and in fact, it was all the way down to $32 around Black Friday for one day, but it's about $7 less than we've been seeing over the last several months. You could definitely wait for a more a more favorable deal so you don't have to take out a loan from the Iron Bank, but with the final season set to premiere in a few weeks, this timing is too perfect.
---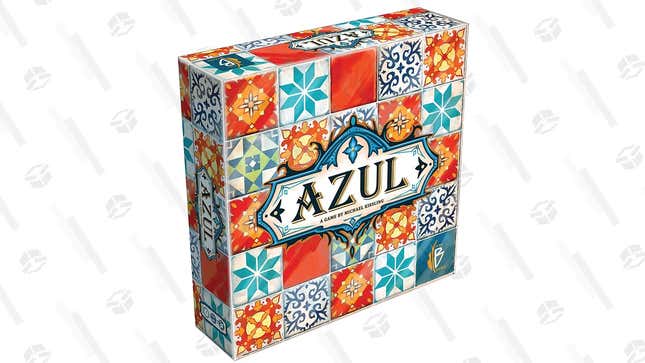 Azul was Board Game Geek's #1 most played board game last summer, and cracked our readers' favorite video game list, and you can add it to your own collection for $23 from Amazon. That's an all-time low price, but you don't really need much of an excuse to buy this one.

Azul was designed by the world famous, award winning game author Michael Riesling. Azul captures the beautiful aesthetics of Moorish art in a contemporary board game. Players compete as artisans decorating the walls of the royal Palace of Dvora. By carefully drafting the correct Quantity and style of tiles, the most clever of artisans plan ahead to maximize the beauty of their work (not to mention their scores!) while ensuring they wasted no supplies in the process.
Seriously, this game is gorgeous, and just as importantly, it feels great to play.
---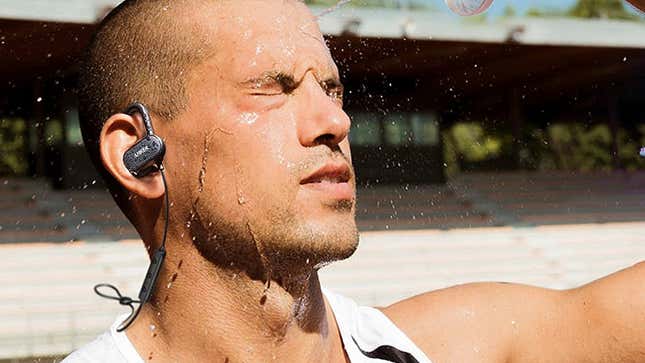 Anker's SoundBuds Curves were a runner up in our recent affordable headphone poll (they were only beat out by Anker's own SoundBuds Slims), and you can grab a pair for just $21 today.
The SoundBuds Curve are the sportiest member of the SoundBuds family, and are designed with active users in mind. Their ear wings ensure they stay put while you exercise, and an internal hydrophobic coating means your sweat won't fry them. Their best spec though? 12.5 hours of battery life, which is basically unheard of in the space.

---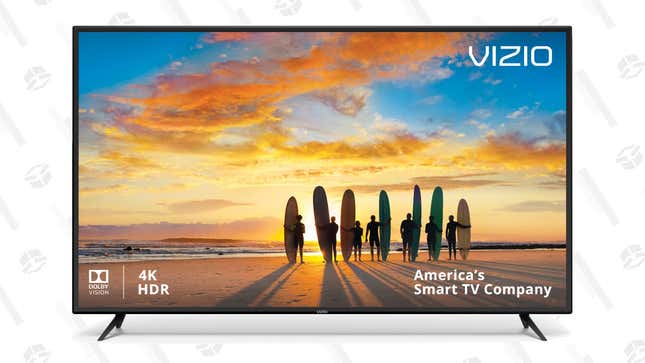 Vizio's budget-friendly E-Series TVs have been replaced in 2019 with the new V-Series, and the 70" model is currently cheaper than the equivalent 2018 E model ever got, even during the holidays (it's currently $30 more expensive).

$798 gets you a 70" 4K TV with local dimming for better black levels, and even support for Dolby Vision HDR (the good kind), which is rare at this price point and size. You also get built-in Chromecast support, Google Assistant and Alexa support, and even Vizio WatchFree, which lets you stream 100 live TV and online channels with no subscription.
---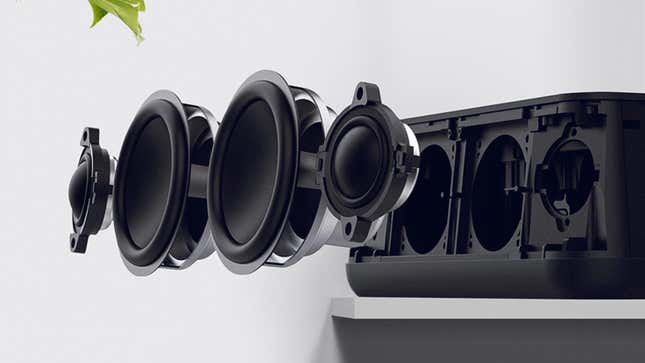 Anker's best known for its small and portable SoundCore Bluetooth speakers, but the larger and louder SoundCore Pro+ is great for backyard barbecues and parties.

The Pro+ puts out 25W of sound through four drivers, both double what you'd find in the original SoundCore. It's also IPX4 water resistant, so it can stand up to rain, and runs for a very respectable 18 hours on a charge. It typically sells for $90, but Anker's marked it down to $72 this week after you clip the $18 coupon.
---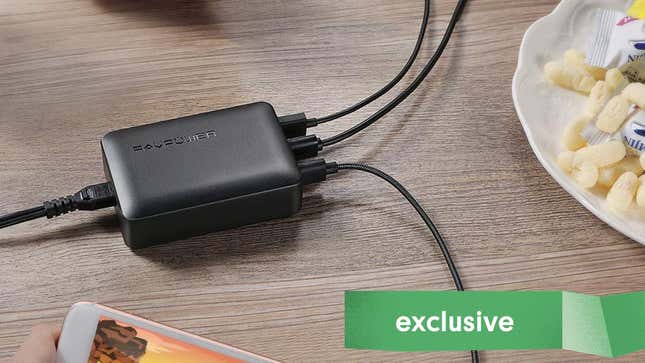 Want to charge all of the things, all at one time? This RAVPower USB charging hub features six ports with 60W of power shared between them, which is plenty even to charge six iPads simultaneously. Best of all, it's only $17 with promo code KINJA13B, so what will you do with that much power?

---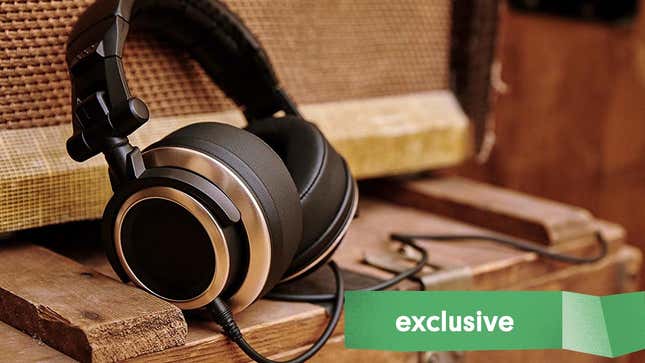 If price has been the barrier to entry keeping you from better audio, Status Audio is offering our readers the best price we've ever seen on their cult-favorite CB-1 over-ear headphones. Use promo code INVENTORY50 to get them for $39 (plus $6 shipping). We ran this deal a few months ago, and hundreds of you took advantage, but now you have a chance if you missed out (or just want a second pair).

Status is a direct-to-consumer headphone company, building great cans in proven form factors without the markup that comes with popular brands. In fact, there's no branding here whatsoever.
The CB-1s are extremely comfortable out of the box, more so (in our opinion) than the ATH-M50X, MDR7506, SR60e, or V-MODA Crossfade Wireless, just to name a few.
The CB-1s have a (relatively) flat frequency response that's great for listening to a variety of music or audio/video editing, with a wide sound stage in a closed back design. I get good isolation/seal with the updated pads. The elephant in the room here is that these are wired headphones, in the year 2019. For some of you, that may be a deal killer, but if not, they kindly include two detachable cables- coiled and straight, to ease the pain. They even smartly attach to the headphones with a twist lock.
We know from six years of Kinja Deals that great over-ear, closed back headphones for under $60 is no joke. Depending on what you've shelled out for in the past, they might even blow away your much more expensive pairs.
---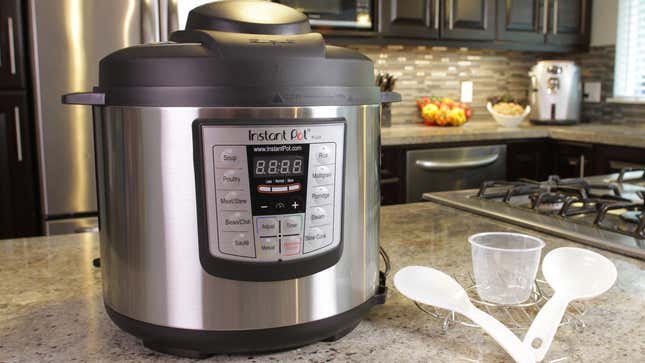 If you don't own a pressure cooker, today's a great day to fix that, as Amazon's knocked the highly-rated Instant Pot IP-DUO60 down to $69, or $31 less than usual, and only $10 shy of the deals we saw around Black Friday. If you wait for Prime Day, you may get a better price, but it's hard to imagine a cheaper Instant Pot deal before then.

Instant Pots do more than just cook foods quickly, though they certainly do that. In fact, it's is also our readers' favorite slow cooker, and an amazing rice cooker too. To put a fine point on it: It's one of the most versatile kitchen gadgets you can own, and worthy of all the hype.
---
OxyLED is best known for its battery-powered light strips, but this discounted kit plugs into an AC outlet, and is designed specifically for under-cabinet installation.

The $19 kit (with promo code 5XY8KP83) comes with three foot-long LED light bars, plus three connecting cables. You can either plug the bars into each other to create a longer strip, or use the cables to snake around corners and extend your setup. Once it's all installed, just use the touch-sensitive power button to turn them on and adjust the brightness, and enjoy a well-lit countertop while you prepare dinner.
---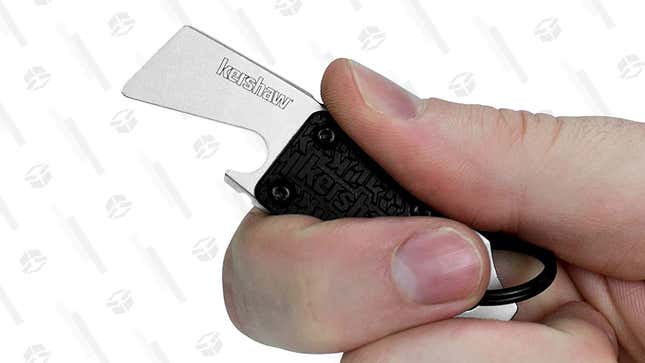 Kershaw's PT-1 is a keychain tool with three separate functions: a pry bar, a flathead screwdriver, and (what you'll use it for 99% of the time) a bottle opener. I'd also add a fourth though: packing tape breaker. It's not a blade, so it won't slice open a package, but it'd be useful for getting them started so you can claw them open with your fingers. Just $5, a steal.

---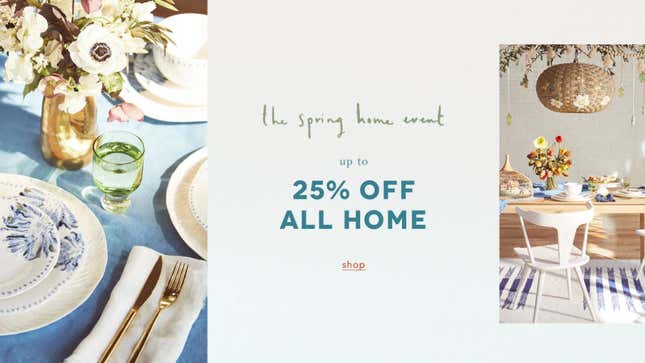 Whenever I walk into an Anthropologie, I realize that my apartment is all wrong because it is not completely filled with all the cool, rustic, yet somehow also glamorous furnishings that the store has to offer. But if there were ever a day to makeover your house — and by extension, your life — it would be today, because Anthropologie is taking 25% off all home items.

You could do something as big as purchasing a new sofa, as medium as upgrading your floor with a new rug, or as subtle as replacing your knobs with new, cool hardware. But whatever you do, don't miss this deal; speaking from experience here, I have an Anthropologie duvet cover, and I love it more than some of my blood relatives.
---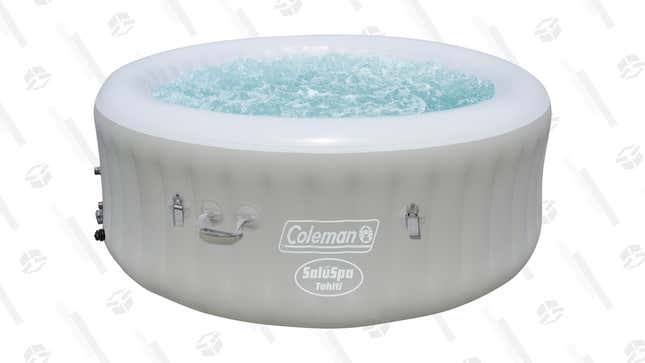 If you have plans to spend time outside during the forthcoming warmer seasons, consider also spending that time submerged in your very own inflatable hot tub. This Coleman Saluspa Tahiti Airjet Hot Tub Spa is on sale for $297, nearly $100 off its usual price. It can comfortably seat four and warms up to a scalding 104 degrees, not to mention it's equipped with 81 air jets and a built-in LED lighting system. Or, you could just fill the hot tub with all the money you'll save by shopping this deal. Your call.
---
If you've been holding out for a deal on the cellular-equipped Apple Watch Series 4, Amazon's dialed up a $35 discount on the 44mm Space Gray and Gold options today. These discounts come in the form of a clippable coupon, so just note that you won't see the final $480 price tag at checkout.

These are the best deals we've seen on the cellular options, but if you're okay with the GPS-only models, those are still on sale for $50 off at Walmart as refurbs.
---
Packing cubes are awesome for helping you pack and fit more stuff into a suitcase, but once you arrive at your hotel and unpack your clothes, they're basically useless as anything except dirty laundry holders. Revelar's new Cubepacks aim to change that.
Cubepacks work like regular packing cubes, but with hidden strap that transform them into useful daypacks that you can carry around with you during your trip. The large cube turns into a full backpack, the medium one becomes a shoulder sling, and the small one works as a fanny pack, meaning you can get use out of the entire set for the duration of your trip.
When you think about it, this solves a real problem. When I travel, I usually bring a carry-on and a messenger bag or backpack. But that personal item is filled to the brim with my electronics, magazines, and other gear that I want to use on the plane. If I just want to use it as a lightweight daypack, I basically have to empty everything out in the hotel room, and repack it when I'm ready to leave. Packing cubes, on the other hand, get unpacked in my hotel room regardless, so the simple addition of straps (as well as useful features like side pockets and magnetic top flaps) make them much more useful, with no additional work on my part.
Cubepacks are already fully funded on Kickstarter, and you can preorder now at a discounted rate, with estimated delivery in September.
---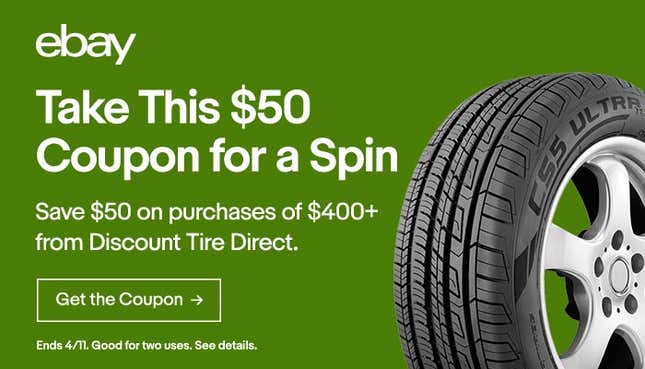 If you've been putting off replacing your tires for far too long, Discount Tire Direct's eBay storefront is offering $50 off when you spend $400 and use promo code PUMPEDUP. That's valid on both wheels and tires, and you can even browse this page to find options with stackable manufacturer rebates.

We've seen deals of up to $100 back on Discount Tire Direct's own site on occasion, but those are always in the form of a Visa gift card via a rebate. This deal, on the other hand, is a straight discount taken at checkout, which should be less of a hassle.
---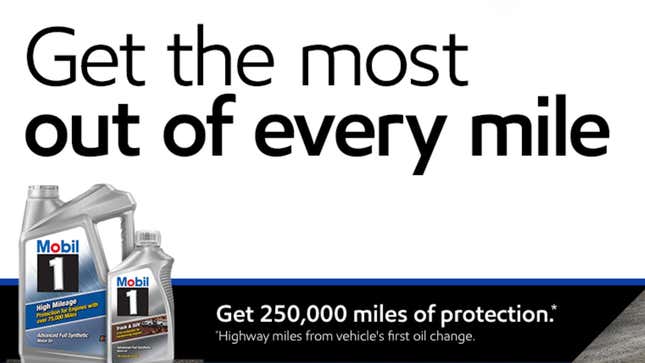 Update: Sorry about that, Amazon and Walmart aren't listed as participating retailers this time around (though they've worked in the past). Home Depot is, however.
If your car takes synthetic oil, and you like to change it yourself, you'd be hard-pressed to find a better deal than this. For a limited time, if you buy five quarts of Mobil 1 and a filter, you can submit your receipt online for a $17 rebate, which should bring your total cost down to the $17-$18 range. Or, skip the filter and get $12 back just on the oil. $10 and $7 rebates are available for Mobil Super Synthetic and Mobil Super oil as well, respectively.

Walmart tends to have good prices on Mobil 1, but you can also find a lot of different weights on Amazon as well. Just don't forget to submit that rebate.
---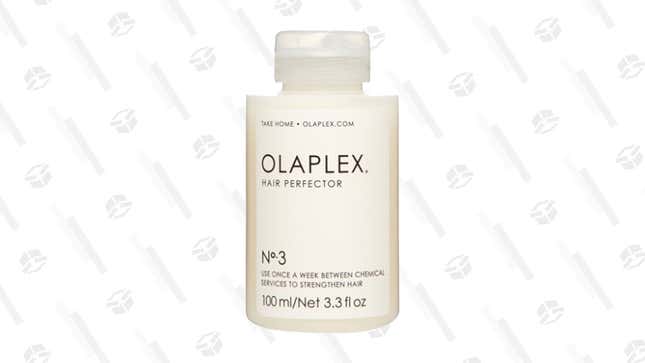 Those with color-treated hair swear by Olaplex's strand-strengthening powers. If you, too, are looking to reduce breakage and restore your hair's healthy appearance stock up on Olaplex No. 3 Hair Perfector, now on sale for $21 at Walmart. It's not a conditioner — it's an at-home, 10-minute hair treatment meant to be used one to three times per week on damaged hair, so stock up on this cult-favorite product while it's on sale.
---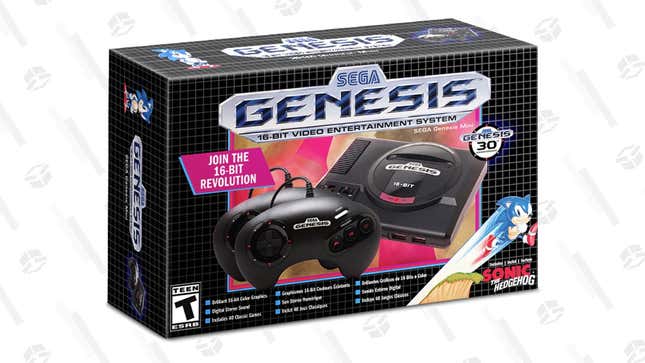 In case you missed the news, the SEGA Genesis Mini arrives on September 19 with the same six button controller (my bad, the U.S. version only gets the three button version), 40 games, and a save state function. We still don't have the full list of games for the U.S. version, but the initial announcements are more than promising:

Altered Beast
Castlevania: Bloodlines
Comix Zone
Dr. Robotnik's Mean Bean Machine
Ecco the Dolphin

Gunstar Heroes
Shining Force
Sonic The Hedgehog
Space Harrier II

ToeJam & Earl
The console just went up for preorder at Walmart for $80, with two bundled controllers. We don't yet know if it will be difficult to find like Nintendo's consoles, or a flop like Sony's PlayStation Classic, but if you want to be sure to get yours when it comes out, I'd order now.
Update: Now available on Amazon too.
---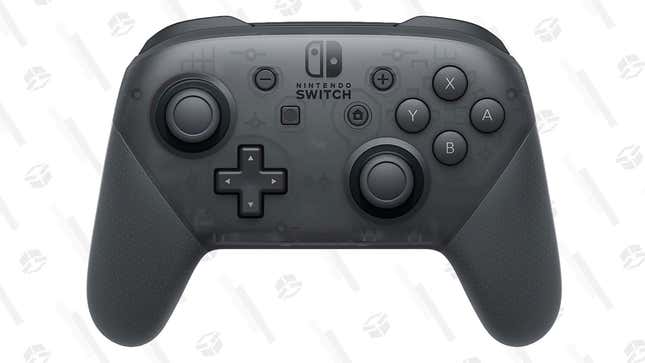 The Switch Pro controller isn't just one of the best ways to control your Nintendo Switch, it might be one of the best gamepads ever made, period. If you have a Switch and still haven't picked one up, $57 is about $12 less than usual.
If you're thinking "but I have a pair of Joy-Con and the grip thing; what do I need this for," know that I felt the same way for a long time. But when I finally caved and bought a Pro controller for a Super Smash get-together a few months ago, there was no turning back. It's so much more comfortable to hold, and the buttons are so much bigger and nicer to press. I'm angry that I waited so long.
---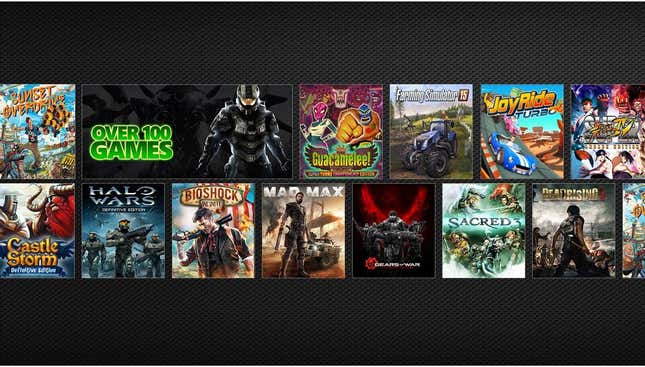 With Xbox Game Pass, Microsoft basically created the Netflix of video games, and it's a great deal at its usual $10 per month. But right now, if you buy three months of the service for $30, you'll get an additional three months for free. That's six months of access to which grants you access to over 100 games like Sea of Thieves, Crackdown 3, Marvel v. Capcom Infinite, and all of the Gear of War games. The best part of this deal? It'll also work if you're an existing member.

Note: Just make sure you still see this promotional offer on the Amazon page before you buy:

---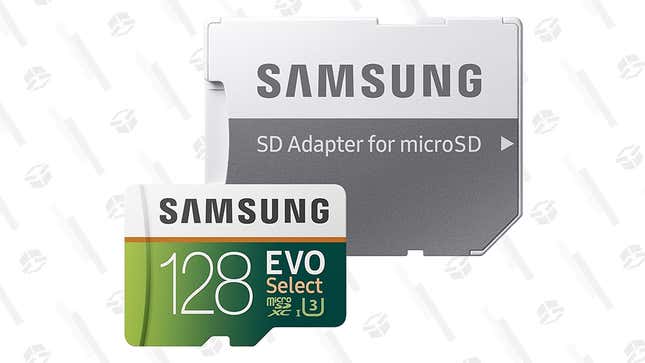 Samsung's 128GB and 256GB microSD cards are our picks for the Nintendo Switch, and with U3 write speeds, they'd be ideal for 4K action cams too. If you could use the extra space, the former is down to $20 today, and the latter is priced at $40, both matching all-time low prices.

---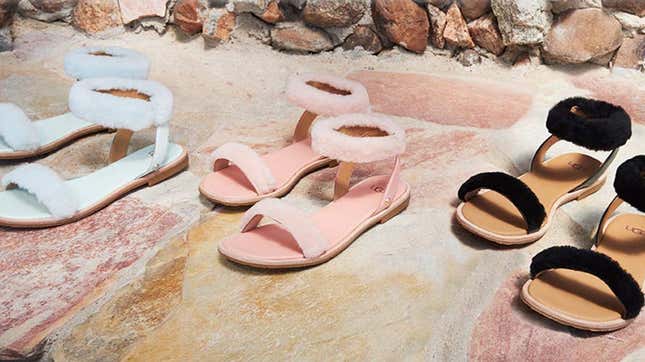 Not that you needed an extra incentive to swath your feet in the sweet cozy Australian softness, but today, when you spend $75 or more on Uggs at Zappos, the site will reward you with a $25 coupon code to use on a future purchase. The promotion is part of a special Zappos Spring Event, but considering we'd buy Uggs even when they're not on sale, this is an Uggs-tremely Ugg-mazing offer. There are tons of sandals — yes, Ugg makes sandal — for men and women that you'll be glad you have as the weather turns warmer. And yes, it's totally acceptable to put the $25 coupon toward more Uggs at Zappos.